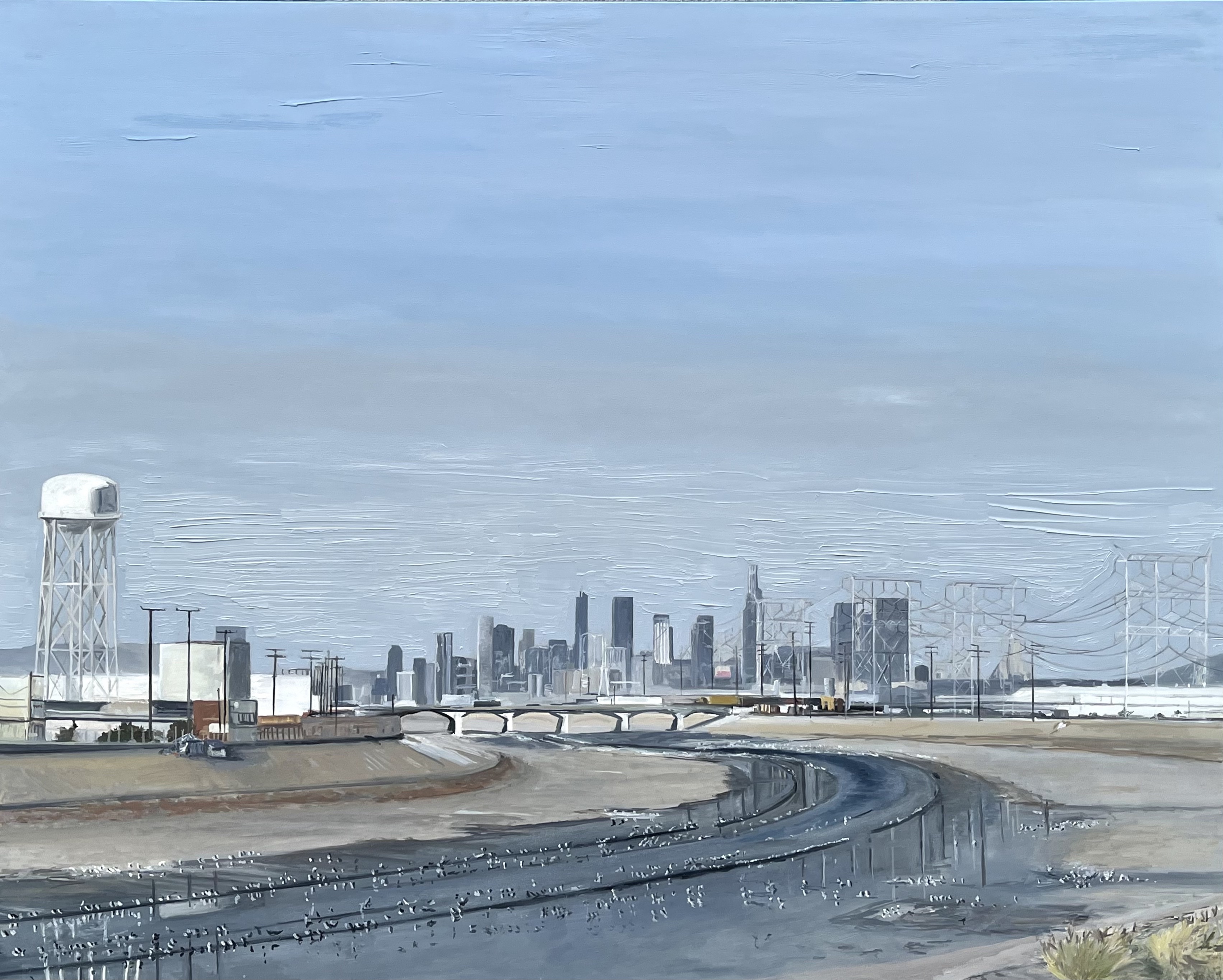 Emily Wallerstein: Lost Angles
5458 Wilshire Blvd, Los Angeles, CA 90036
May 06, 5 PM - 8 PM — ends May 26, 2023
"Lost Angles" is an exploration of the many lost or unnoticed, yet familiar views of Los Angeles.

"Lost Angles" explores sites in the city that are familiar to LA residents, such as traffic and rooftop hotel views, but also those that non-Angelenos may not associate with Los Angeles like the often barren LA River, and shipping container yards just south of the city.

Taking inspiration from the city in which I reside, I hope to bring light and attention to the everyday sites of LA.