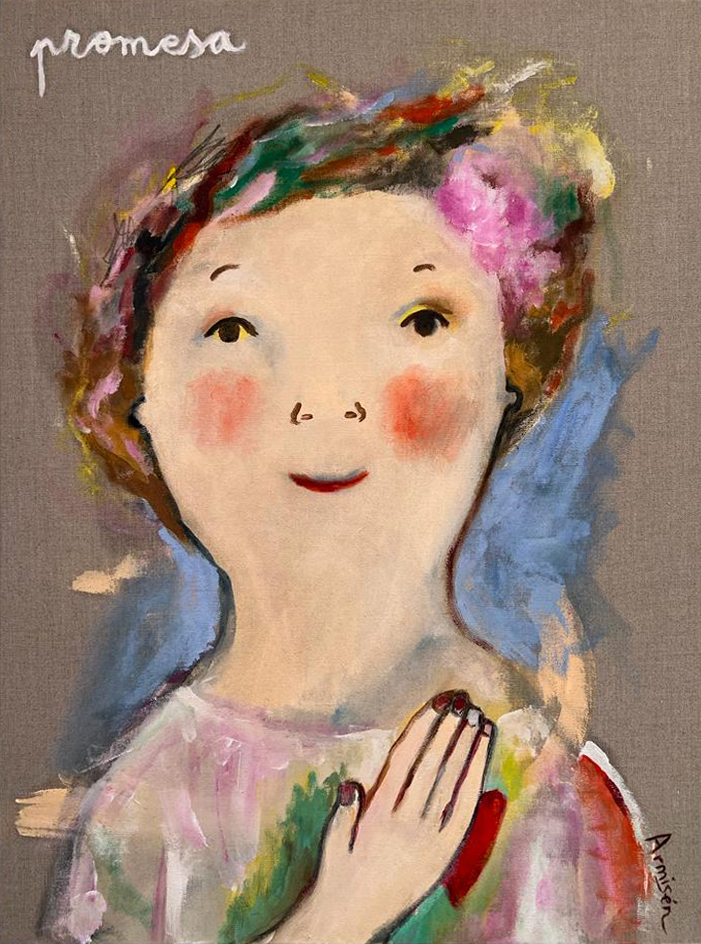 Eva Armisén: La vida
5828 Wilshire Blvd. Los Angeles, CA 90036
May 25, 6 PM - 9 PM — ends Jun 24, 2023
(Los Angeles, CA) - CMAY Gallery is pleased to present La vida pintada / A painted life, a new exhibition of drawings and paintings by international artist Eva Armisén. This is Armisén's fourth solo exhibition with the gallery.

In Una vida pintada Armisén presents work made in the last two years—drawings and oil paintings that continue her universally appealing autobiographical storytelling across different techniques within her unique, inimitable style. From the subtle, tender simplicity of the drawings, to the oil paintings with exuberance of color that suggest motion, emotion, and the joy of living, Armisén's intention is to reflect the urgency and importance that animates every moment—the extraordinary that flourishes within the ordinary. "For me painting is like breathing," says Armisén. "I can't imagine life without it."

With influences from the crisp, capricious abstractions of Miró, to the mannerist poetry of Modigliani, and the childlike wonderment of Calder, it has been said that Armisén is "the painter of happiness," and that is true. Her images of playtime, picnic, wishes and valentines, friends, family, and far away memories appear easy, but in fact result from the artist's years spent in refining her personal language of story and motif—especially the color red, hearts and threads, flowers, kisses—in order to be as direct as possible with her message.

Since 2018, Armisén has shown her works in three major traveling Museum exhibitions. Home (2018-2020) traveled to four cities. Vida at the Sejon Museum in Seoul saw numerous visitors in 2020. Andando opened in 2022 at the War Memorial Museum in Seoul, and is currently open at the Daejeon Art center in Korea until August 27, when it will travel to the city of Busan in 2023-24.

Amid this professional acclaim, perhaps most exciting for Armisén on a personal level, was the 2022 museum show in her hometown of Zaragoza, Spain. Fully 10% of the city population visited her exhibition Alegría at La Lonja—a landmark of fate for an artist whose muse is feeling acceptance in the arms of home.