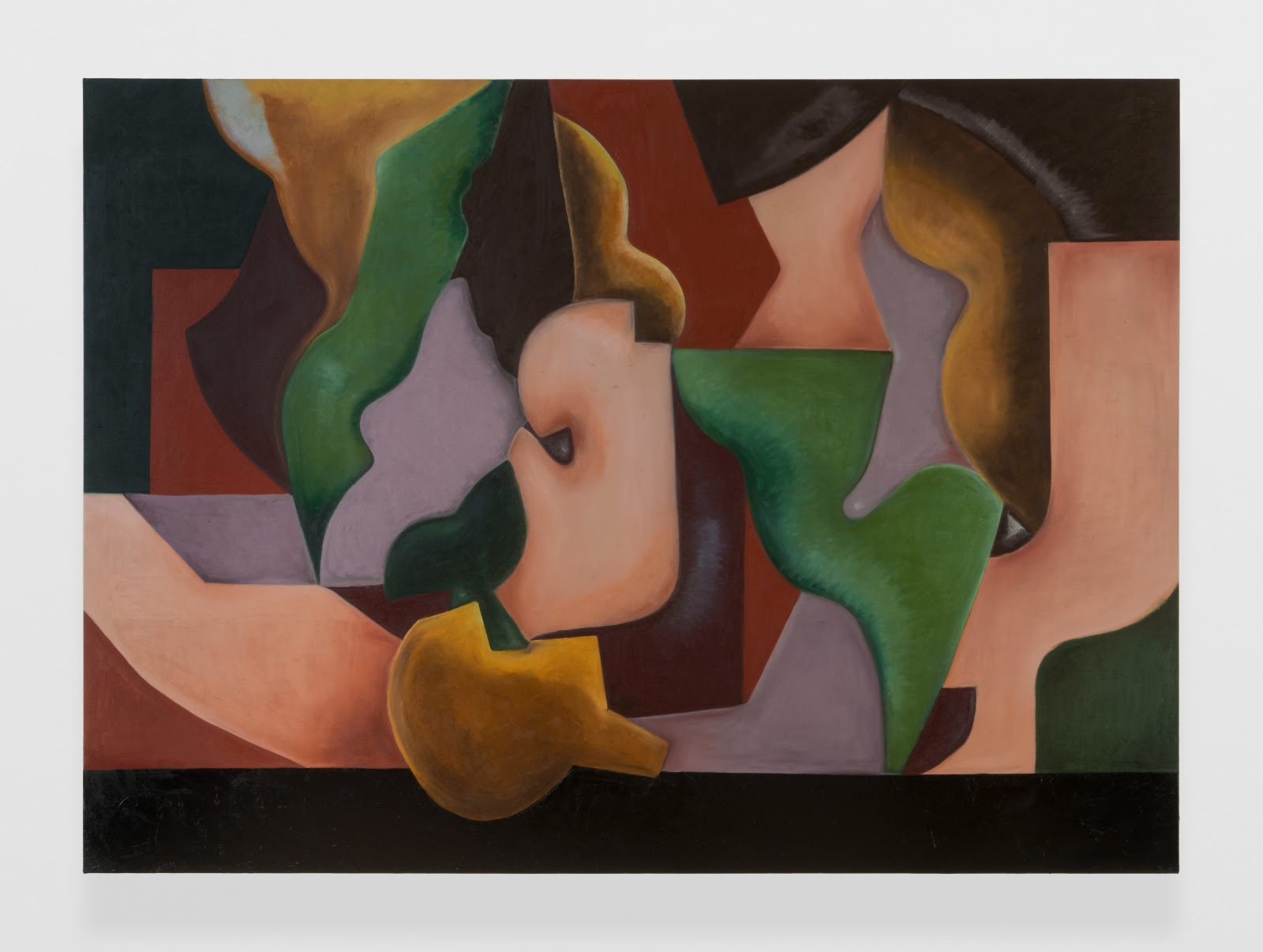 Mattea Perrotta: In A Forgotten Tongue | Amelia Baxter: High Noon Chorus
6150 WILSHIRE BLVD, LOS ANGELES CA 90048
May 20, 6 PM - 8 PM — ends Jun 24, 2023
Praz-Delavallade Los Angeles is pleased to present In a Forgotten Tongue, a solo exhibition by Mattea Perrotta, her first with the gallery, opening on 20 May. The exhibition will run through 24 June 2023.

To speak does not mean to be heard or understood or believed. Each time a word leaves our lips, not yet audible but partially formed in the way our tongue moves/pushes it outward, our mouth becomes a threshold into vulnerability. There is risk in speaking as there is risk in not. It is impossible: language. The magic of the mundane that holds the power to both bring humanity together as well as divide it. To express then becomes an attempt of sublimation; an act of transformation from thought into word, akin to line into letter, color into shape, edge into limit, soft into hard, and abstract into figure. It is an ongoing translation in search for meaning or a proximity to it, an invisible work of movement, an attempt, in silence, in screams; to communicate oneself. As philosopher, literary critic, semiotician, psychoanalyst, feminist, and, most recently, novelist, Julia Kristeva writes: "Art, literature, painting, music: the imaginary. Such is the privileged utterance which restores to language as a system of communication the sublimatory dynamic that constitutes it and which continuously works through it, even in cases of the most severe inhibitions and devastating anxieties"

____

Praz-Delavallade Los Angeles Projects is pleased to present High Noon Chorus, a solo exhibition by Amelia Baxter, opening on 20 May. The exhibition will run through 24 June 2023.

If you repeat a word over and over it begins to lose its meaning, it becomes pure sound. This is the purpose of chanting. Pattern expands and contracts, like breath, unfolding in the mind's eye— a stage that allows for fantasy and evinces the infinite. As Baxter explains, "I create patterns because I want to repeat a form over and over again until it loses meaning and I am catapulted into what lies beyond meaning into what simply is; rhythms and pulses."