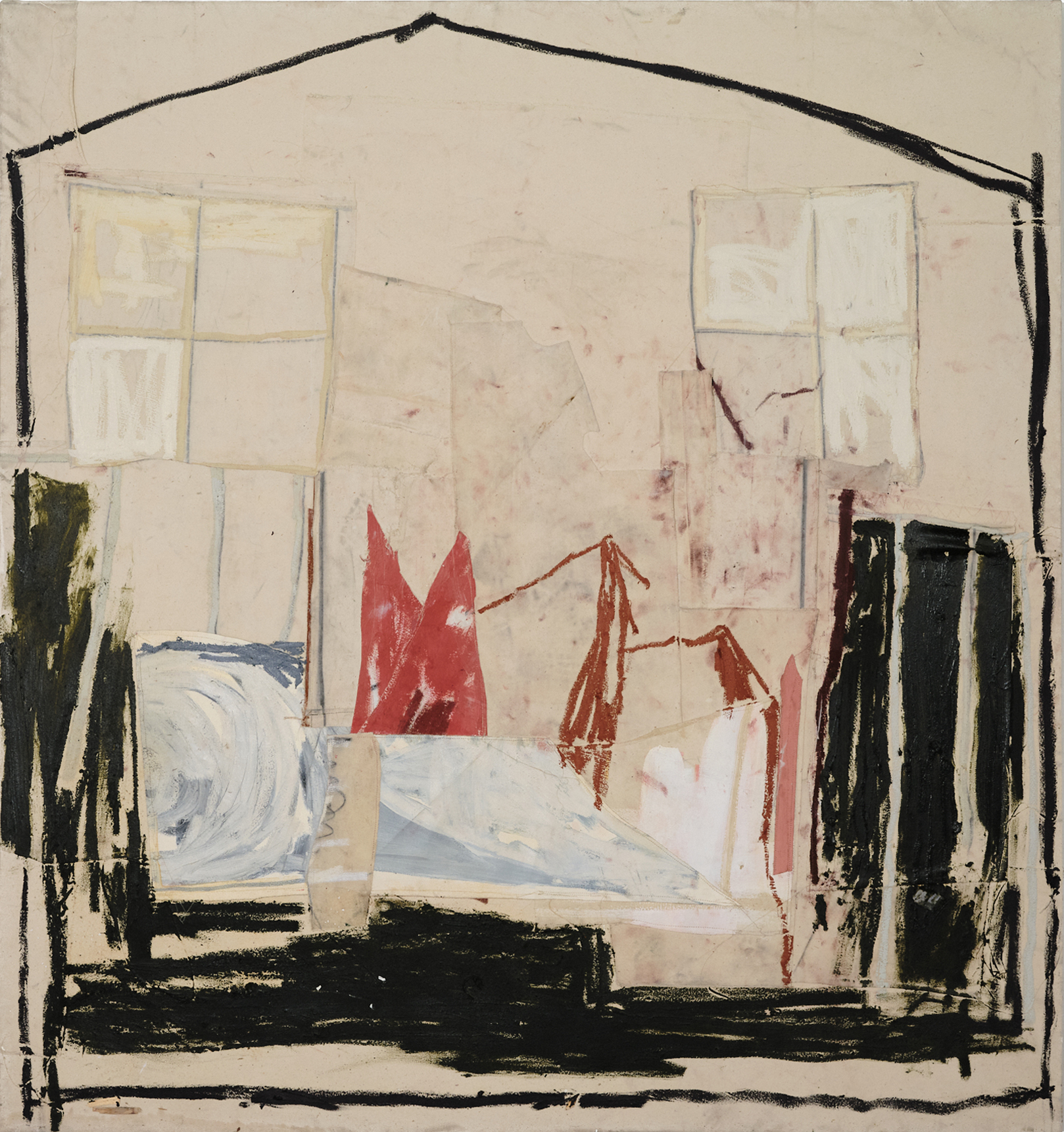 ANDREW HUNCZAK: NONE OF THEIR HORSES LIKE THEIR STABLES
204 S. Avenue 19 Los Angeles, CA 90031
May 20, 7 PM - 11 PM — ends Jun 11, 2023
HUNCZAK CREATES A GNAWING REALITY OF GESTURAL ANXIETY AND RELENTLESS PHANTOM BURDEN. FRANTIC STRUCTURES CREATE SPACE AWAY FROM IMAGINARY FEAR THAT STEMS FROM A PERIPATETIC EXISTENCE . ASSEMBLED FRAGMENTS REPRESENT SYMBOLIC REFUGE IN AN ATTEMPT TO REACH UNOBTAINABLE THRESHOLDS OF COMFORT. WHILE LONGING FOR A STABLE WORLD, HUNCZAK CONCEIVES A NEW MEANING FOR "CONSTRUCTION" DRIVEN BY A NEED FOR IMMEDIATE RELIEF FROM NONSTOP PANIC.
HUNCZAK'S SPATIAL OBSESSION SPILLS ACROSS MATERIALITY BY BUILDING UP SURFACES AND LAYERS FROM SCRAPS AND DISCARDED HEAPS TO FIND A FORM FOR SELF-ASSURANCE AND A RECLAMATION AND RECREATION OF HOME.
MATERIAL INTERACTIONS BREATHE INTO MELANCHOLIC REALIZATIONS OF IMPOSSIBLE SAFETY.
ANDREW HUNCZAK (B 2000, DENVILLE, NEW JERSEY) IS A PAINTER AND SCULPTOR LIVING AND WORKING IN BROOKLYN, NEW JERSEY.
ANDREW HUNCZAK // NONE OF MY HORSES LIKE THEIR STABLES IS THE FIRST SOLO SHOW FOR THE ARTIST AND WILL BE CELEBRATED WITH AN OPENING EVENT ON SATURDAY MAY 20TH 2023 FROM 7-11PM AT GALLERY SADE LOS ANGELES WHICH IS LOCATED AT 204 S AVENUE 19. THE SHOW WILL BE ON VIEW EVERY SATURDAY AND SUNDAY FROM 1-6PM UNTIL SUNDAY JUNE 11TH AND AT ALL OTHER TIMES BY PRIVATE VIEWING APPOINTMENTS.
FOR INQUIRIES AND PRIVATE VIEWING APPOINTMENTS CONTACT
SADE-LA@SADE-LA.COM
.