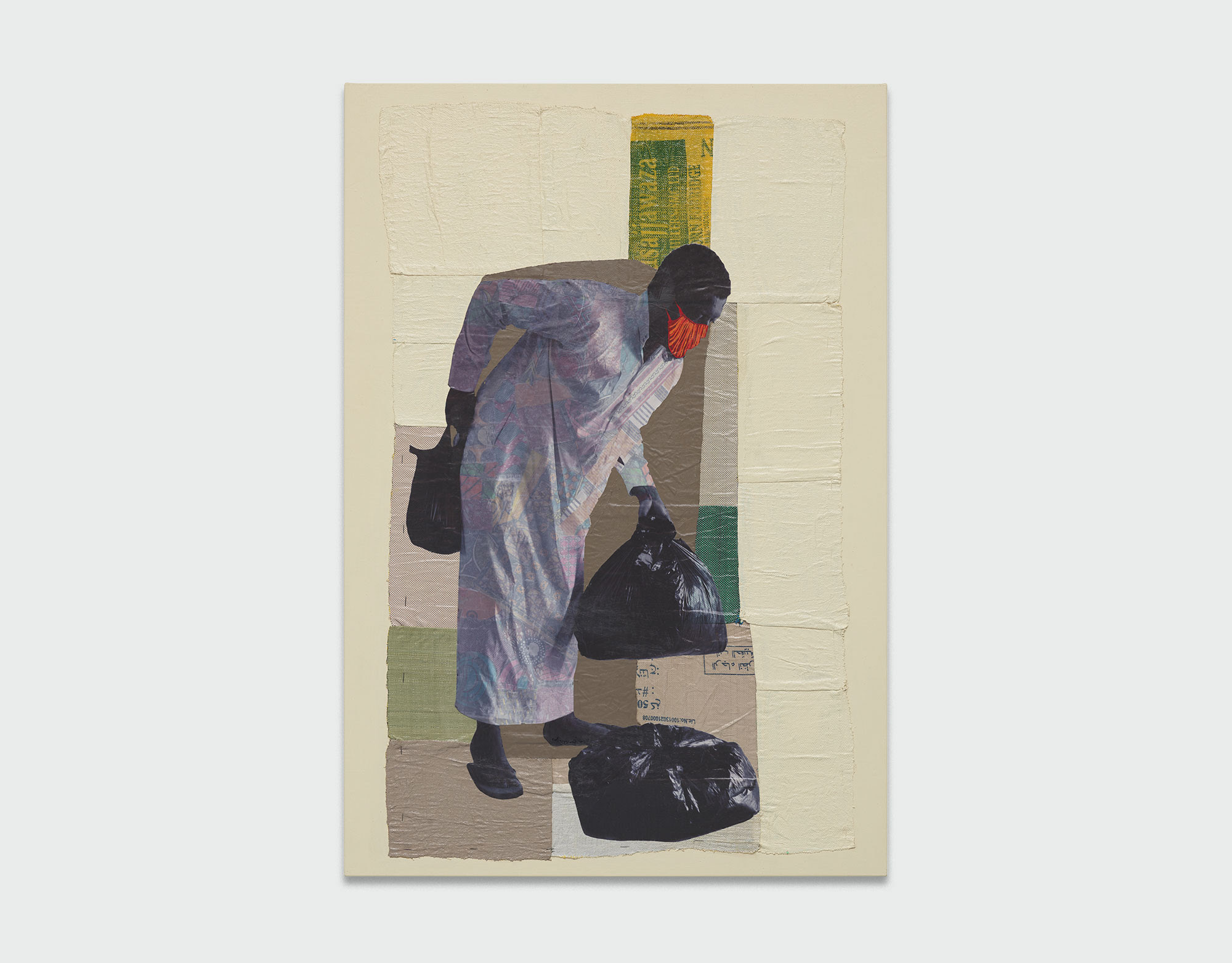 Nicola Roos: A Taste of Salt | Jan-Henri Booyens: Deflector Ray | Collin Sekajugo: Pandemic Paintings
727 E Washington Blvd, Los Angeles, CA 90021
May 25, 11 AM - 2 PM — ends Jun 24, 2023
Simchowitz is proud to announce A Taste of Salt, the first solo exhibition of the South African artist Nicola Roos in Los Angeles. Nicola Roos graduated from the Michaelis School of Fine Art at the University of Cape Town in 2017 with the Michaelis Prize and the Simon Gerson Prize for producing an exceptional body of work. She is best known for her life-sized figurative sculptures drawn from little-known, but important historical figures. Many stand over 6-feet-tall and are adorned with the armor, warrior masks and katanas (swords) of the Samurai. That gives them an air of extraordinary power and menace, which, despite being rooted in history, can often feel more haunted or phantom-like. It's a practice that was born out of the 2015 Rhodes Must Fall movement in South Africa, which demanded the removal of Colonial-era statues. For Roos, who was born the year Apartheid fell, the activism around Rhodes Must Fall, along with Black Radical Feminism, and institutionalized patriarchy, inspired her to look for common ancestors in her own work, who could "unify rather than polarize" as she says, while engaging with her country's collective history and its many scars. Her figures, including Yasuke, the first known black Samurai, and La Malinche, an indigenous woman who played a role in the conquering of the Aztecs, are made of recycled rubber--which itself has a troubled history within the African continent—and each iteration is meant to reflect the many versions that are often expressed. As she points out, the use of art as a form of resistance is deeply embedded within the African mindset, and she continues to use that for inspiration.

____

Simchowitz is pleased to present Deflector Ray, the first solo show of the South African artist Jan-Henri Booyens (b.1980) in Los Angeles. The title comes from Star Trek, suggesting an inherent contradiction—a type of force field that can be used to absorb and protect, while at the same time, shooting outward to destroy and kill. It's a fitting notion for an artist whose practice can be defined by contrast, discord and the unexpected. Jan-Henri Booyens' work is often described in terms of a struggle between the representational and abstract, the rational and chaotic. His affinity and critical engagement with Modernism is coupled with his relationship to the South African landscape, both physical and social, manifesting in an intuitive, texture-rich layering of oil paint on canvas and a bold use of colour and line. Booyens incorporates his experimentation with street art, photography, and digital 'Glitch Art' and GIFs into his canvasses, as seen in his solo presentations at blank projects, 'WHITEOUT' (2015) and 'Some Kind of Nature' (2014). He was one-third of the artist collective Avant Car Guard, who employed paint, photography and sculpture to offer a satirical critique of South Africa's art world.

____

We are pleased to present an exhibition of works from the Simchowitz Collection. This series showcases contemporary art with a special focus on Africa in our Los Angeles spaces. Simchowitz Collection exhibitions deepen our longstanding efforts to support contemporary art and artists globally.

Sekajugo's work spans performance, sculpture, painting and collage. The works in Pandemic Paintings reflect the artist's use of collage as a painterly practice. All were made during the height of Covid, and each began with common, everyday materials—shopping bags, barkcloth, food packaging, and newspaper articles sourced from local shops who were trying to help during the crisis. Each surface was built up and often sewn together to create entirely flat backgrounds. His figures too, most of whom are also in the process of helping, are composed of relevant materials, such as contentious newspaper articles that were adding hype to the pandemic. It's a practice that some have dubbed 'cosmology building,' where the artist attempts to build alternative cosmologies that reflect the current, changing meaning of race within the global context of today, but it's also an intriguing take on contemporary painting, where spare but lyrical compositions reflect both the African experience, and its long tradition of 'up-cycling' found materials.