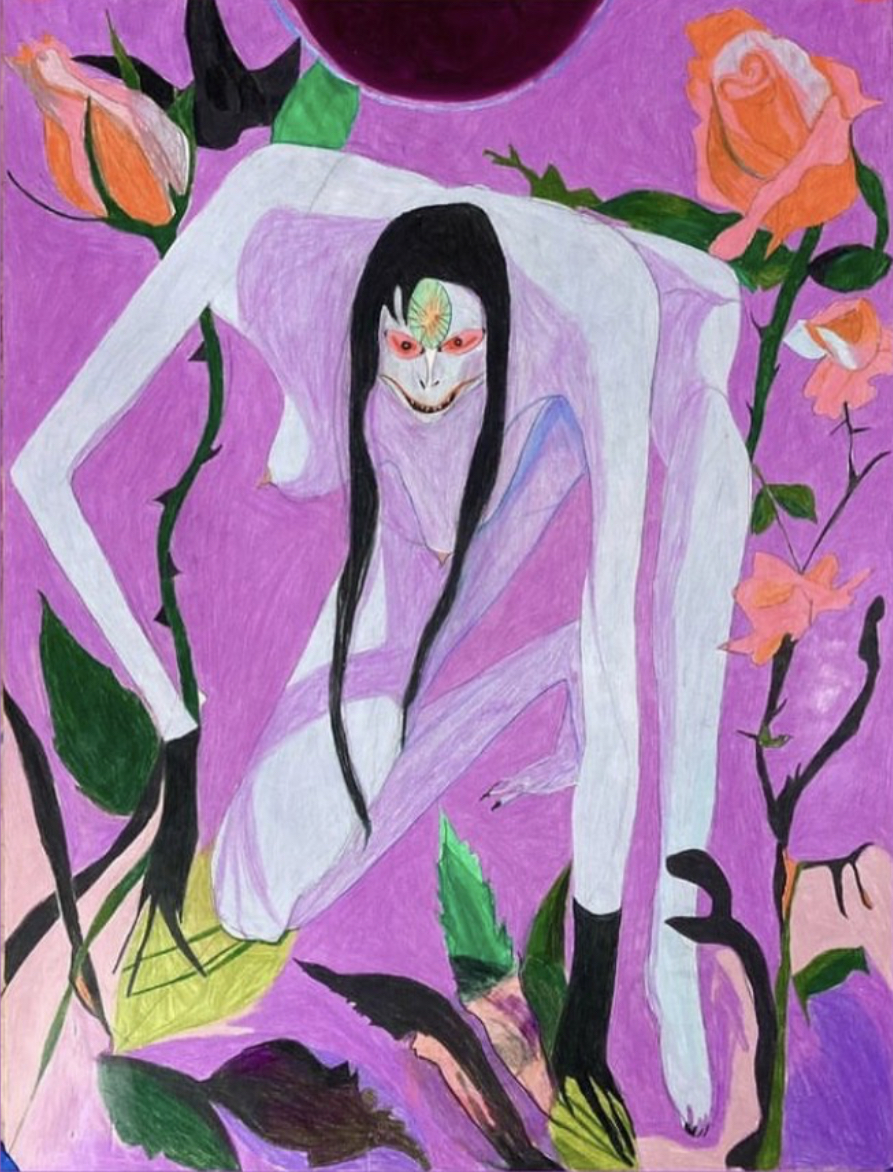 Caleb Yono: Phantom
3754 N. Mission Road LA, CA 90031
May 27, 7 PM - 10 PM — ends Jun 25, 2023
'Phantom' is a solo exhibition of Chicago based artist Caleb Yono, whose vibrant works explore the logic of phantoms as a way to think about queerness in society, or to society. The femmes in Yono's drawings haunt their inter dimensional plane, and can be felt as phantoms to this dimension.

We are also thrilled to have a one night only reading, and performance of 'Noche Con Nalgona' by artist/urban planner, and social worker Jose Richard Aviles. The performance will run from 8:30-9:00 in conjunction with the opening of 'Phantom'
We hope to see you there!