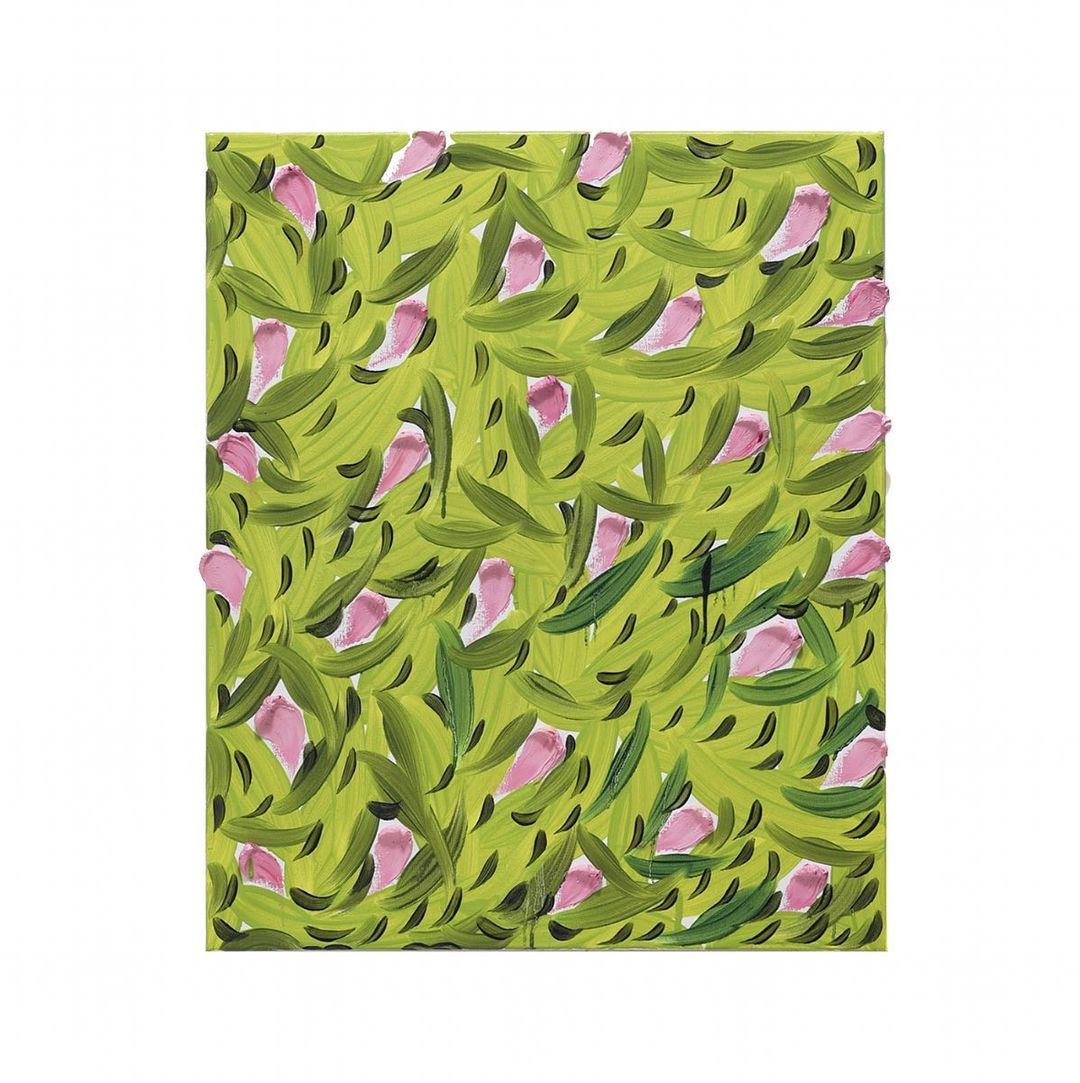 Meeyoung Kim: Ice Bath
929 Cole Ave, Los Angeles, CA 90038
May 27, 5 PM - 7 PM — ends Jul 15, 2023
Helen J gallery is thrilled to present Meeyoung Kim: Ice Bath, the artist's first solo exhibition with the gallery.

Gardens correspond discreetly with paintings, trading secrets on serial reproduction, pointillistic methods, and transcendental imagery. These insights are keenly felt in Meeyoung Kim's works, where thin washes and impasto brush marks coil around one another into distinctive organic arrangements. Her tiled motifs are affixed to an underlying matrix, as if seen from an aerial perspective, a viewpoint that removes her work from naturalist observations into horticultural interventions.

Plant life is relentlessly sequential, marked by phases of growth and dormancy, whether circadian or seasonal. Kim's work mirrors these transitions, suggesting semi-formed saplings, shape-shifting bodies of water, and abscised petals and leaves. A newfound preoccupation with ice and its contradictory properties complicates the serenity of Kim's compositions. Frozen conditions jeopardize growth. But even prior to thaws, plant roots deepen and cells acclimate, anticipating periods of renewal. Ice baths and cold therapy are perhaps the human equivalent, counterintuitively restorative in certain conditions. Kim's paintings likewise thrive on this mutability, commandeering nature's cycles to grow her practice.