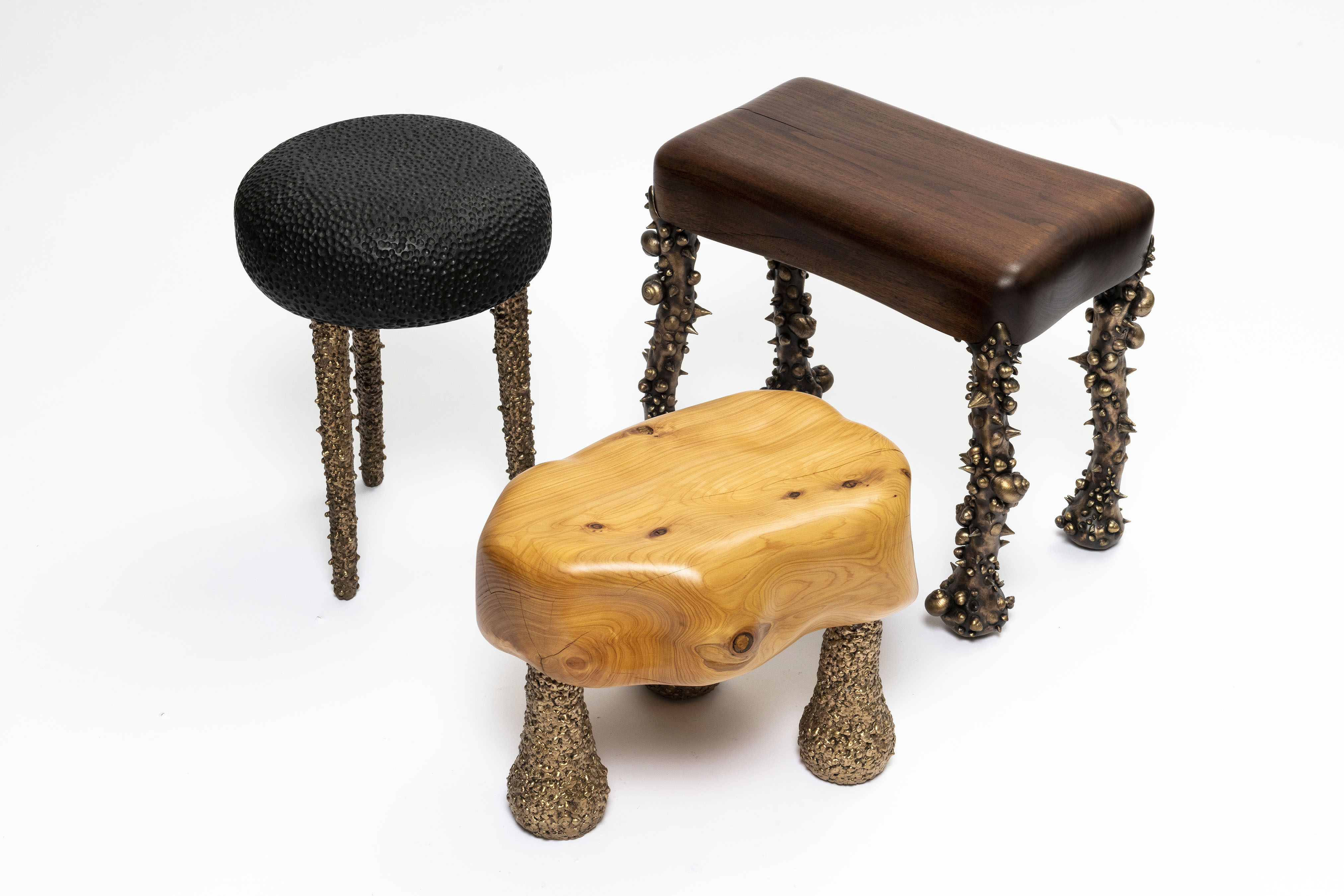 Brandon Bernath, Anthony Bianco, James Naish: The Forge
6057 Melrose Ave Los Angeles, CA 90038
Jun 03, 4 PM - 7 PM — ends Jul 08, 2023
Rhett Baruch Gallery presents The Forge

A group show featuring surreal figurative oil paintings by Brandon Bernath, molded, silvered, cast and blown glass sculptures by Anthony Bianco and James Naish's brand new collection of bronze, steel and wood candlesticks, stools and pedestals. The Forge is a place where process comes to materialization and is the catalyst of tinkering turning into mastery. The subject matter of The Forge, a painting by Francisco Goya, permeates this show with its image of three men laboring over their craft. Each of these artists has forged their own path using age-old methodologies, be it through the elements, form, or contrast.

Join Rhett Barach Gallery for the opening reception on June 3rd 2023. Refreshments will be provided and rideshare is encouraged. There is parking directly out front and on most of Melrose on the weekends. The Forge runs through July 8th, contact Rhett Baruch Gallery to schedule an appointment.