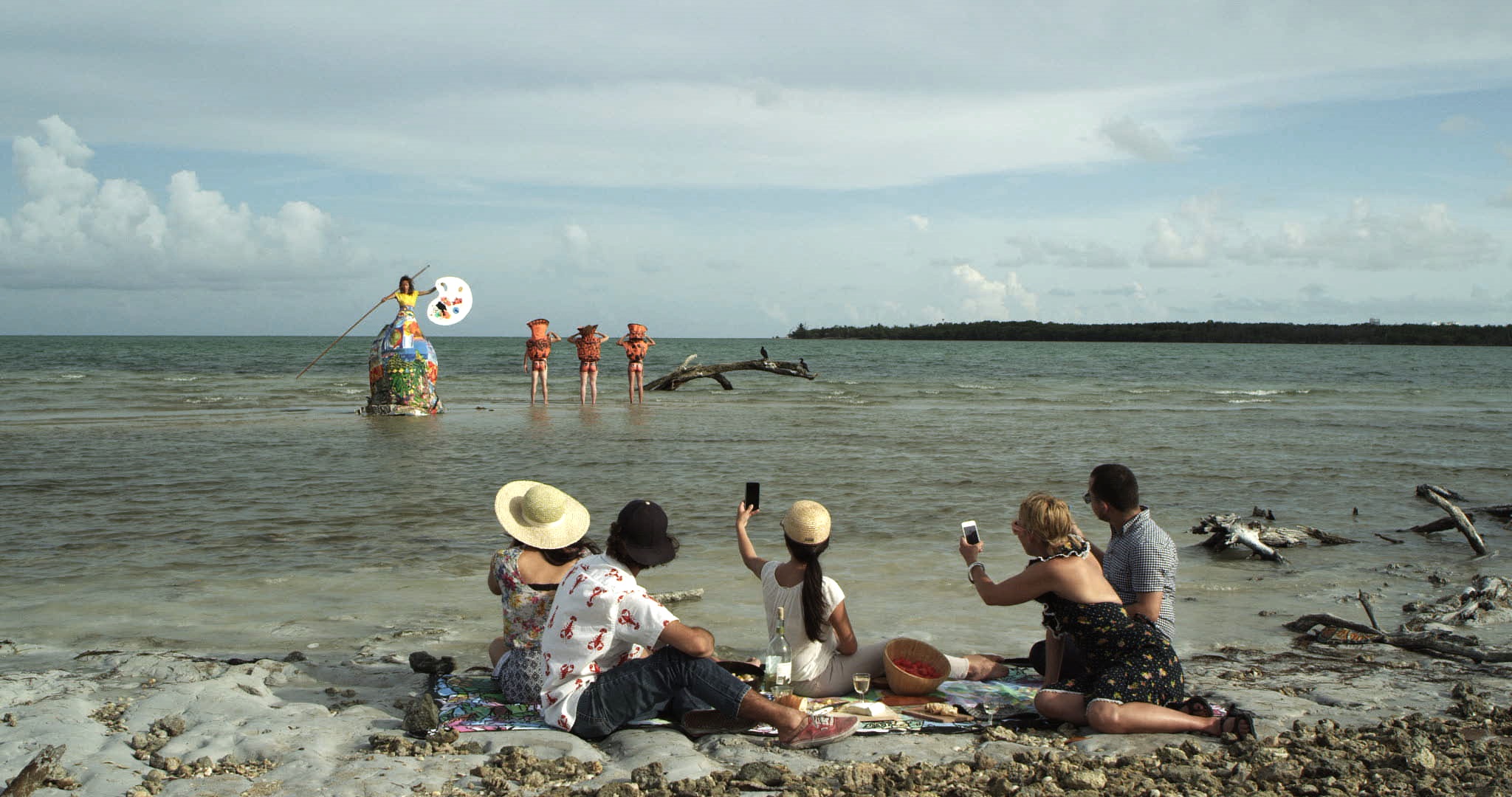 Public Opening Celebration: Plein Air
145 N Raymond Ave., Pasadena, CA 91103
Jul 22, 1 PM - 3 PM — ends Dec 09, 2023
Plein Air is a group exhibition that explores shifting ideas of western landscape, painting, and fieldwork. The exhibition takes the traditional practice of Plein Air painting as a jumping-off point to examine how we use, observe, record, and commune with the land and includes work by Susanna Battin, Esteban Cabeza de Baca, iris yirei hu, KB Jones, Hillary Mushkin, Sterling Wells, and Paula Wilson. The public opening celebration on Sunday, July 23rd, includes a walkthrough with guest curator Aurora Tang at 1:00 PM, followed by an all-ages artmaking activity with Ed Leonardi starting at 2:00 PM. Open through December 10.

Image: Paula Wilson, "Salty & Fresh," 2014.
Digital video. Courtesy Paula Wilson/Denny Gallery.