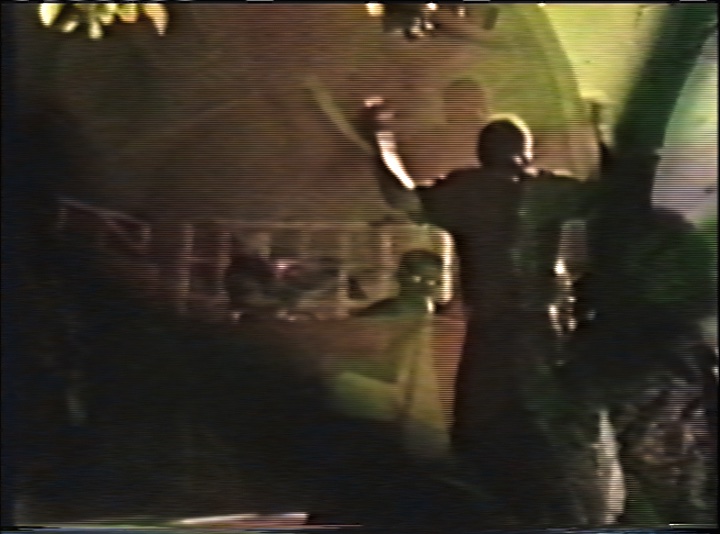 Darol Olu Kae: Keeping Time
600 State Dr., Los Angeles, CA 90037
Aug 04, 7 PM - 11 PM — ends Jan 15, 2024
Keeping Time is a short film by Darol Olu Kae, an artist and filmmaker born and based in South Los Angeles. It ruminates on the Pan Afrikan Peoples Arkestra (the Ark), an avant-garde jazz group from South Central LA, active since 1961, defined by its malleability and its musicians' allegiance to pure and nuanced jazz forms as established by its founder, the late composer and pianist Horace Tapscott.

Kae's film, which intersperses original 16mm, 35mm, and digital film formats with recently excavated archival footage from Tapscott's personal home movies, draws inspiration from the collective's foundational organizing structure that highlights community interdependence and preservation. The title, Keeping Time, invokes an insular belief common among jazz musicians that timekeeping in performance is the drummer's responsibility. In the Ark, rhythm is accounted for collectively, a practice that gestures back to an African indigenous relationship to time that is dependent on ritual, intuition, and fellowship. In making Keeping Time Kae studied the Ark and developed a script in collaboration with its members who also "perform" in the film, simulating their own experiences within the band's organization. Keeping Time codifies for viewers what forms of ritual and relation are engendered when we share space and time to make creative work.

This exhibition is curated by Taylor Renee Aldridge, Visual Arts Curator.