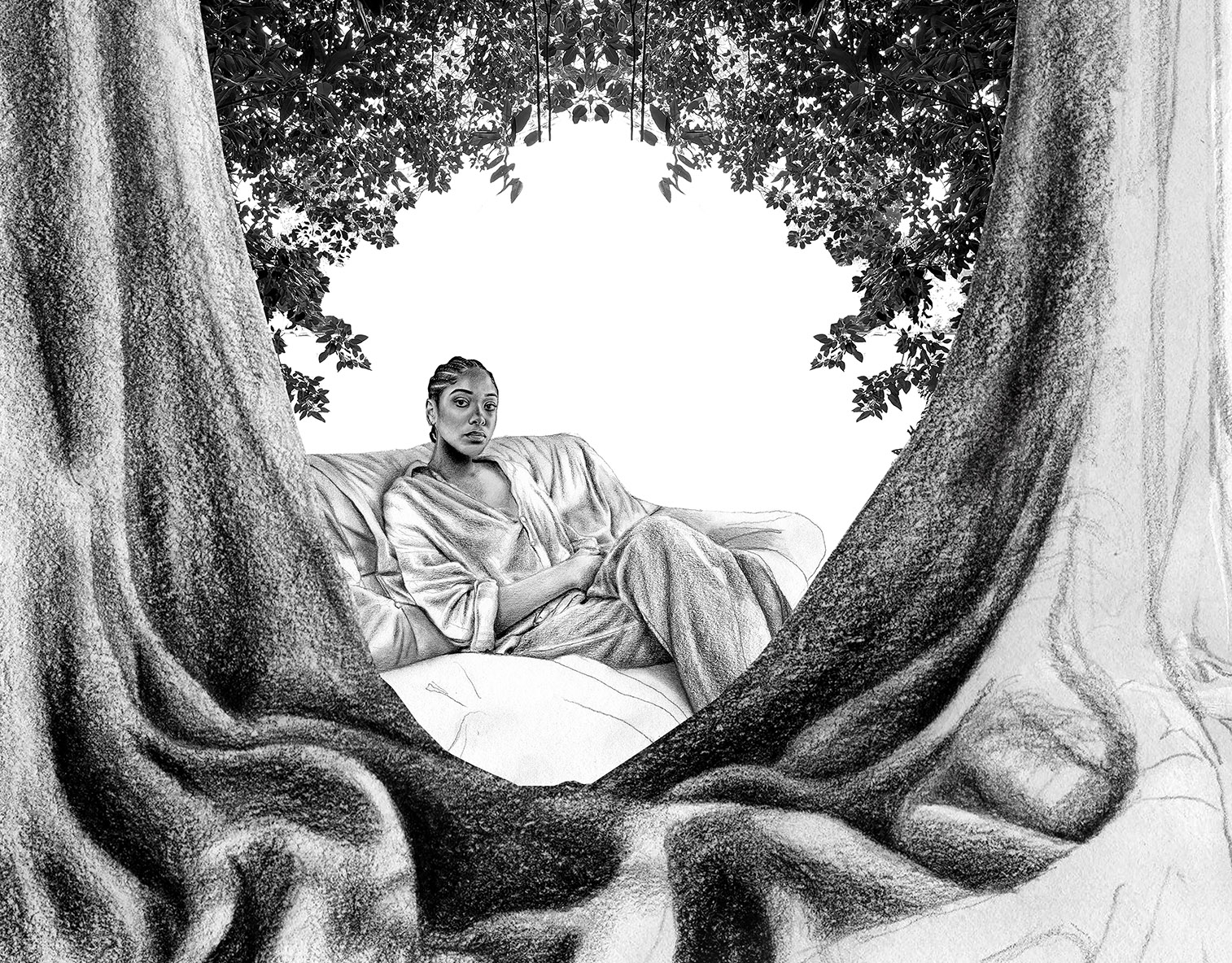 Tatyana Fazlalizadeh: Speaking to Falling Seeds
600 State Dr., Los Angeles, CA 90037
Aug 04, 7 PM - 11 PM — ends Aug 03, 2024
Tatyana Fazlalizadeh is a Brooklyn-based interdisciplinary artist whose practice considers Black image making as a site of protest, contestation, affirmation, and possibility. At CAAM, Fazlalizadeh will present a series of portraits of Black Angelenos wheat-pasted across the atrium's monumental walls. Based on photographs and conversations taking place this spring while the artist is living in Los Angeles, the portraits ask how safety is inferred, built, and felt for the city's Black residents.

Fazlalizadeh's methodology of amplifying individuals' voices through portraiture emerged in 2012 from her public art series Stop Telling Women to Smile, in which she took on gender-based street harassment via unwavering, closed-lip portraits of women postered across Brooklyn, New York; accompanied by statements, their presence transposed the dominant, oppressive voices that often try to silence them. The exploration of safety in Fazlalizadeh's project for CAAM will carry through to a solo exhibition at Art + Practice, opening spring 2024, when both sites will exhibit her work concurrently.

The exhibition is curated by Essence Harden, Visual Arts Curator, and Taylor Bythewood-Porter, Assistant Curator.