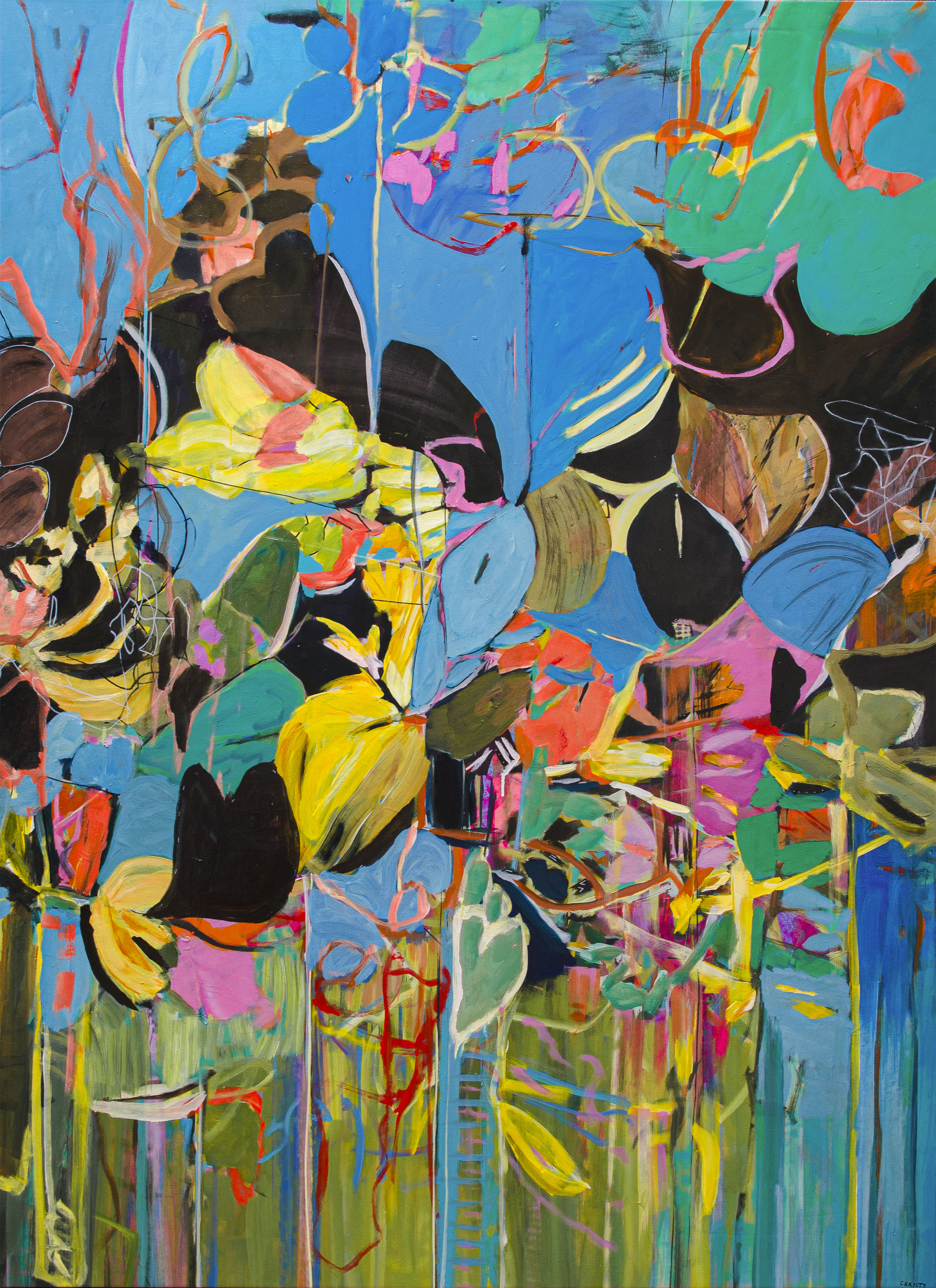 UNDULATION THEORY
812 N. La Cienega Blvd Los Angeles, CA 90069
Aug 12, 6 PM - 9 PM — ends Sep 30, 2023
We are delighted to announce the unveiling of "Undulation Theory," an extraordinary exhibition that showcases the exceptional talent and boundless creativity of a group of visionary artists.

FEATURED ARTISTS

CHRISTY HOPKINS
JENNIFER HALEY
HALEH MASHIAN
DUAL STREETS
JOHN MONN

The dynamic interplay of colors and brushstrokes and it's mastery is the focus of our newest exhibition "Undulation Theory". Their visual language speaks of fluidity and motion, unveiling a collection where some works seem to flow effortlessly, while others boast intricate textures that entice touch and provoke curiosity.

Central to their artistic prowess is a profound understanding of color theory, coupled with an intimate knowledge of the unique properties of opaque and transparent paints. The artists skillful use of color, ranging from vibrant and bold to subtle and subdued, invites the viewer to explore the mesmerizing patterns that evoke movement and energy.

The noteworthy utilization of a variety of expressive techniques create a sense of fluidity and movement in some work, and showcase shorter and more textured in others.

With a deep understanding of color theory and the different properties of opaque and transparent paints, the artists create a range of work that brings depth and dimension to each piece and beckons viewers to explore mesmerizing patterns with a perpetual movement and invigorating vitality.

With years of practice and experimentation, each artist has created a unique voice in expressing their stunning and emotionally evocative vision.

Undulation Theory is a must see exhibition for art enthusiasts who appreciate the beauty and complexity of brushwork.