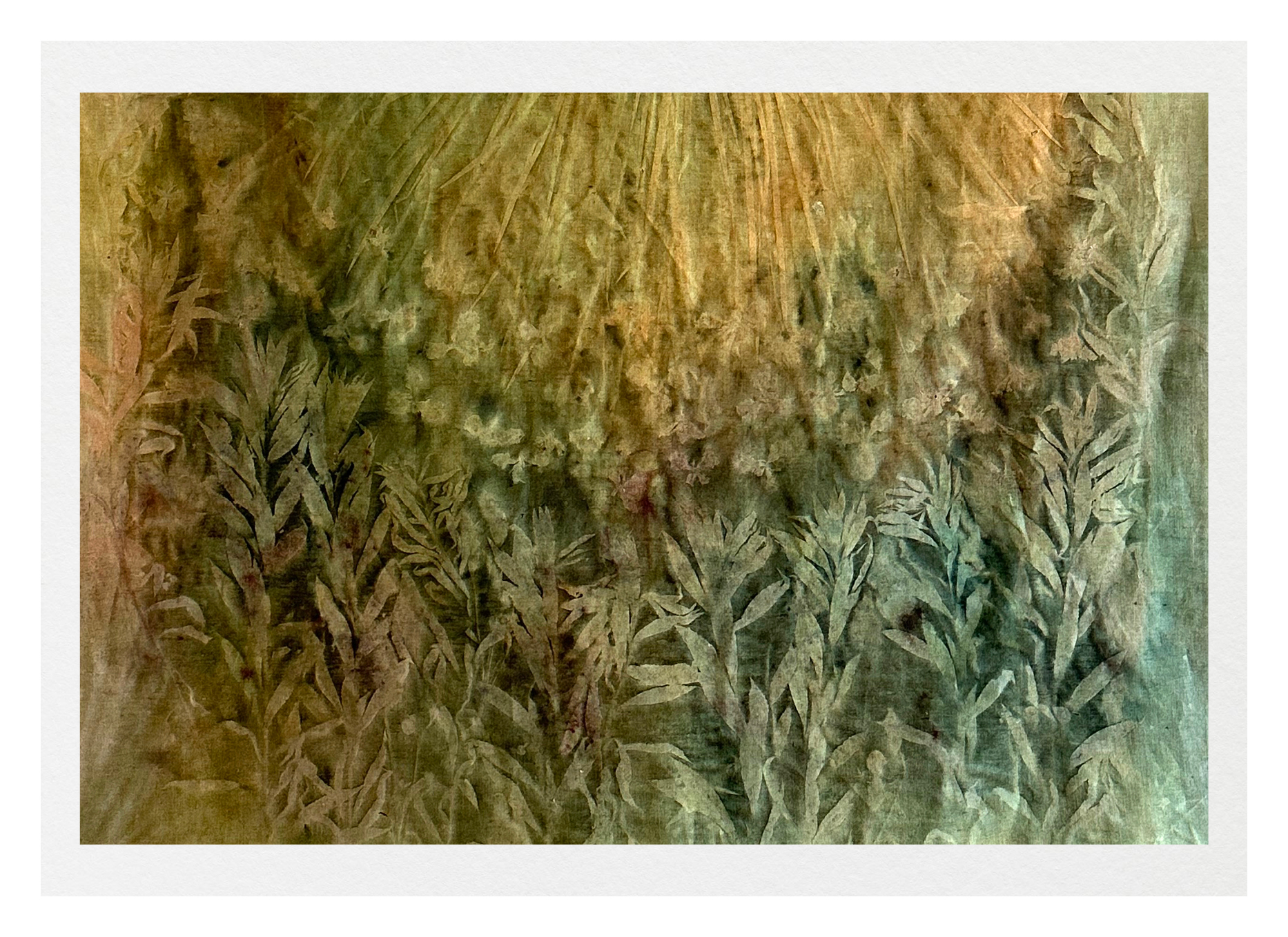 Sam Falls
451 N La Cienega Blvd, Los Angeles, CA 90048
Aug 12, 5 PM - 7 PM — ends Sep 30, 2023
Dries Van Noten is honored to announce his invitation to Sam Falls to exhibit at The Little House, 451 N. La Cienega Blvd in Los Angeles from August 12th through September 30th, 2023.

On view will be a selection of recent work by Sam Falls which merges photography, painting, and installation which results in captivating pieces that invite viewers to explore the relationship between humans and the environment.

The works in the exhibition offer a meditation on the sublime dichotomy of mortality, including ceramics combining fossilized images of nature and the human form, as well as found airbags from crashed cars that are embroidered with symbolic idioms on the transience of time and life quoted from ancient Greek and Roman sundials.

Falls' artistic process explores the varying representations of nature and materials through the passage of time. Rain, sunlight, wind, and the gradual effects of weathering all contribute to the unique aesthetic of each piece, creating a dialogue between art and nature that captures the essence of life represented in time and space. By exposing his artwork to elements, he invites the environment to act as a collaborator in reinterpreting organic materials into new forms.