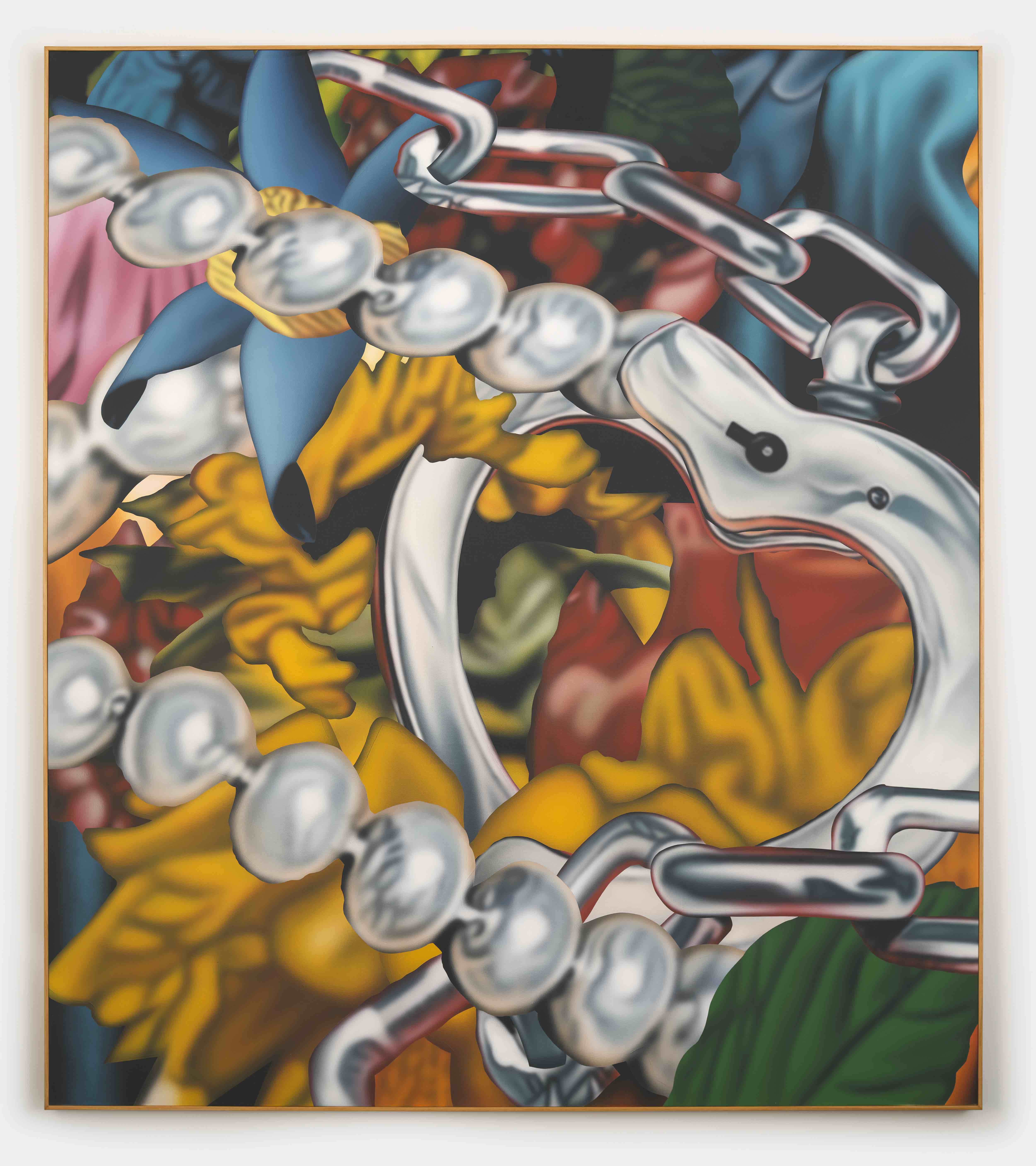 Alic Brock: Cadillac Jack | MSR FCJ: Pap Er Popper Sound | Lady Skollie: COY KHOI
727 E Washington Blvd, Los Angeles, CA 90021
Aug 19, 11 AM - 5 PM — ends Sep 23, 2023
Simchowitz is pleased to present 'Cadillac Jack' an exhibition by Atlanta based artist Alic Brock. His medium-to-large paintings employ photorealist techniques and airbrushing to capture the likeness of pop-cultural icons (sports legends, pop stars and various artists) that have influenced him over the years. But it is in the way he captures the look and feel of digital imagery that makes them stand out. Whether he's exploring the presence of Labron James, the strangeness of Billie Eilish, or the dynamism of boxers and wrestlers, he conveys the aesthetics of digital software, along with a hyper-saturated palette to underscore the notion that they are images first, and people second. It's a poignant practice for today's over-saturated, media-obsessed world. And yet, they are equally steeped in Brock's own, deeply personal point-of-view, often referring to specific childhood memories or family members.

____

Simchowitz is pleased to present 'Pap Er Popper Sounds' an exhibition by artist duo Mike S Redmond and Faye Coral Johnson (MSR FCJ) who in rejection of conventional attitudes towards art, consciously push experimental ideas of lo-fi making through an escapist process that they approach with playful spontaneity. Comics are large scale, abstract is figurative, ephemeral is treasure, narrative is ambiguous, and context is obscured with wordplay that gives some skunk a scent. Reworked and built up over time, mutating scenes reveal themselves through their back-and-forth process. Figures and forms exist in places that they sit and leave tracks under new marks like piles of doodles forming in a sketchbook. Through this collaborative exchange, somewhere between the chaos and harmony of melding visual ideas, there is a complete merging, a third view, a middle ground, that is unforeseen and mind-bogglingly personal. "We are interested in work that is usually unseen, or disregarded, "they say. "All those untouched, deep, inner works that aren't self-conscious, precious or even finished."

____

Simchowitz is pleased to present 'COY KHOY' an exhibition by South African based artist Lady Skollie .Known for her bold, thought-provoking artworks. She often incorporates elements of sexuality, gender, desire, and power dynamics in her medium-to-large wax crayon paintings, which are often designed to challenge or dismantle patriarchal power structures, gender roles, and societal inconsistencies—especially in regard to the plight of women. In fact, few artists working today have the capacity to depict the hopes and fears of the South American female with as much wit, wisdom, and sexuality as boldly and concisely as she does. "It is time for people to feel uncomfortable," she once said, "and for people to ask themselves very hard questions about how they relate to women, how they treat them, and how they talk to them."

Skollie's aesthetic can be seen as a fusion of Khoisan (indigenous) drawing traditions, with an emphasis on the flatness of the image, elongated figures and limbs, vivid colors and patterns. But it's also influenced by Symbolist paintings from European traditions, where the use of objects and composition help to convey hidden meanings. Much of her work draws upon her own personal experiences, as well as South African history and her Khoisan Heritage.

Please Join Us for the Opening Reception on August 19 from 4-6pm at Our DTLA location ( 727 East Washington Blvd. LA, CA 900210).