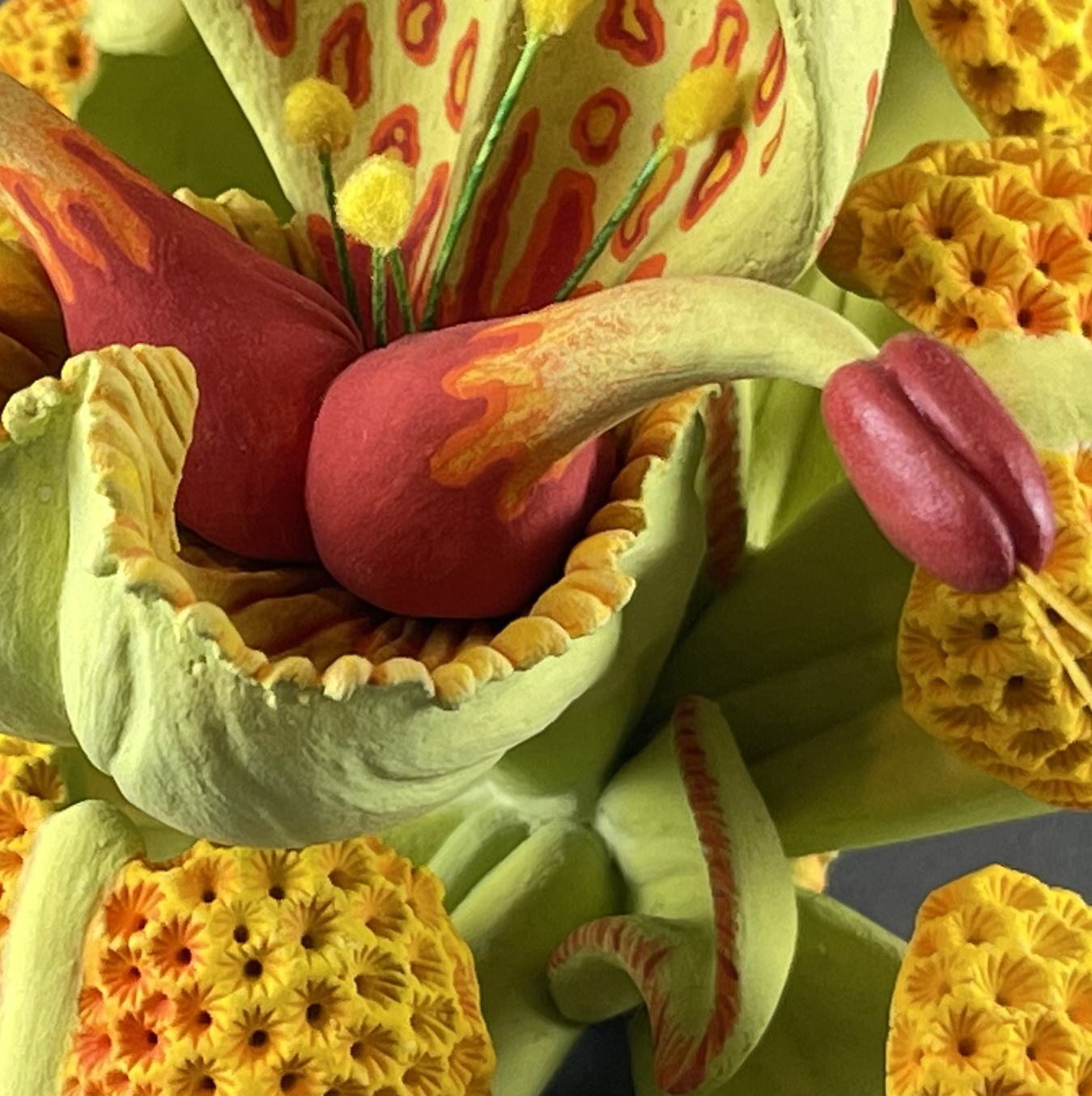 Cj Jilek: Systematic Erosion
399 N Garey Ave, Pomona, CA 91767
Sep 09, 4 PM - 6 PM — ends Dec 17, 2023
Systematic Erosion is a visual art exhibition of ceramic and mixed media sculpture addressing social justice for women. The exhibition will be exploring the erosion of women's rights locally, nationally, and internationally. While highlighting women's rights, the exhibition will also have undertones of environmentalism.

According to Jilek, "By using botanical forms as a metaphor for women, I will be addressing topics such as the changes in women's health care and other human rights that are withheld from women around the world. I will be speaking to how laws made to protect women are often imprisoning them in social constraints. The natural and botanical imagery lead to questions about what it takes to nurture and sustain life, and the lines we need to draw between sustaining life, human rights, the environment, and our society."

Systematic Erosion will be on view in the Igal & Diane Silber Vault Gallery at AMOCA September 9–December 17, 2023.