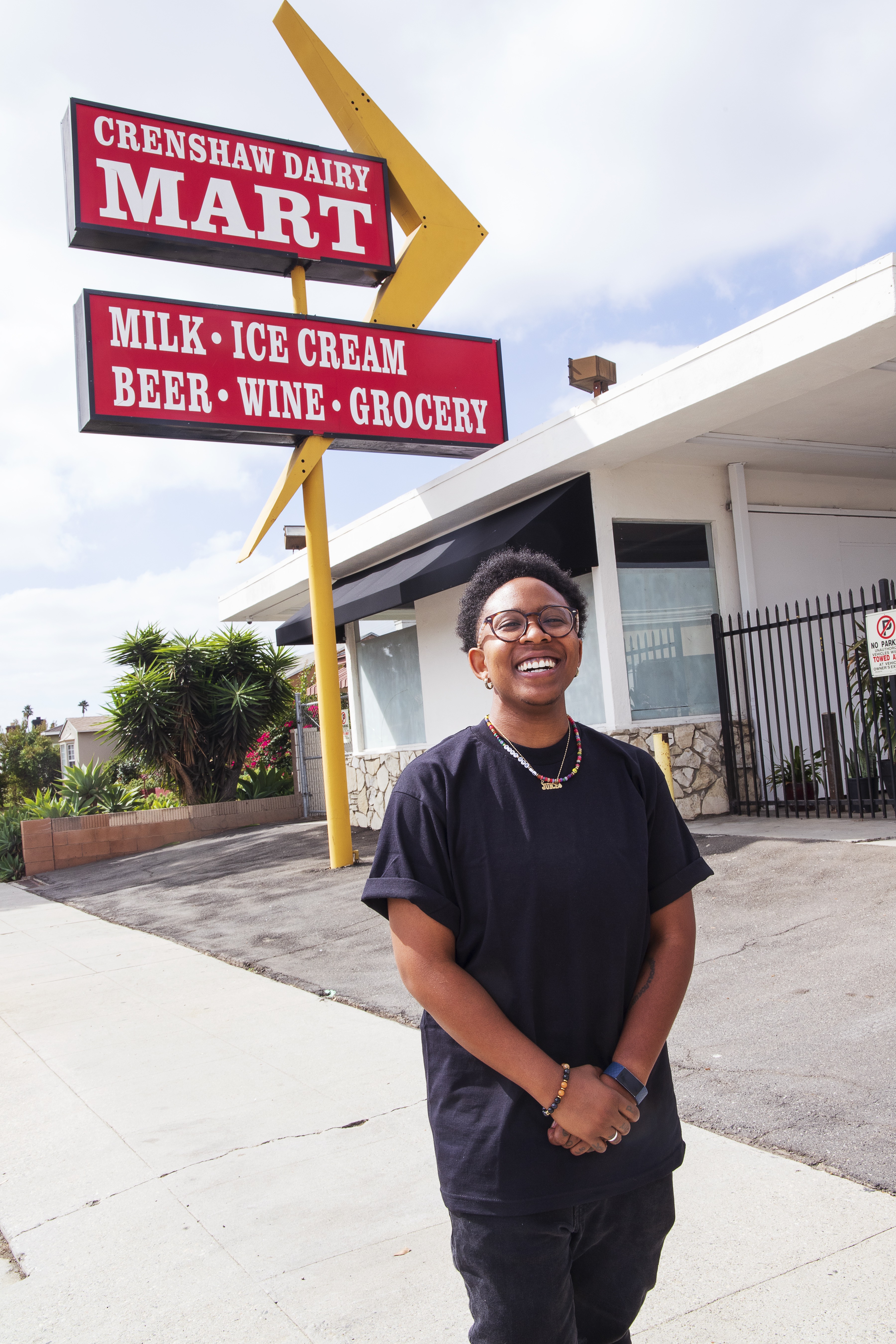 juice wood: I Could Show You..
8629 Crenshaw Blvd, Inglewood, CA 90305
Sep 24, 2 PM - 7 PM — ends Sep 29, 2023
RSVP for exhibition opening here:
icouldshowyouopeningnight.splashthat.com
I Could Show You is an immersive mixed media exhibition and experience taking place in 3 parts.
Wassup! I'm juice wood, a Revolutionary boi from da wood tryna stay on my marathon while using art & abolition as vehicles to leave behind a legacy of agape love, radical bravery, and unconditional care. I practice humanity - the exploration, understanding, and reflection of our shared humanity. I spend all my time thinking about: how I can contribute to the healing and liberation of all my peoples across the diaspora, how I can empower and protect my city, and how I can honor my God... my momma... my family...my ancestors...and my village - then I try to execute those ruminations in my day to day life. Those executions usually manifest through different types of art, service, connecting people, and resisting imperialism and its many designs - within the lanes my resistance is most effective. While saying these things help people understand to some degree, I have found that the words are never really enough and to know me and know my practice is to experience it by walking with me. I COULD SHOW YOU.. better than I could tell you! & that said... this fellowship and CDM have given me the opportunity to do just that, so welcome!
"When we practice abolition, we are inside a healing practice. One that asks us to transform ourselves as we transform the world. It's not easy, it can be joyful and it happens in community. We heal ourselves, we heal the world and when we change ourselves, we change the world." – Patrisse Cullors.
Like my big sis says, when we practice abolition we are inside a healing practice. In doing the inaugural CDM-FAACE fellowship, not only am I getting the opportunity to show you my practice, my essence and my artistry, but I am also showing myself to myself. This fellowship is specific to the intersection of art and abolition so in accepting the fellowship I also accepted the challenge of walking daily in abolition this year. So, to walk in abolition, it's a healing practice that asks us to transform ourselves. And while this year may be the first year I am aware enough to be consciously working to transform myself, I have unknowingly been on a transformation journey my whole life and I feel it's likely that if youre reading this you have in some way unknowingly been on a journey, too.
Since a young, I've been on a journey to get free, to free myself, to free my people, to decolonize myself! What is freedom? To live without fear like Miss Nina Simone says! What is decolonization? To be aware and active in my resistance against the ways imperialism has been conditioned into my mind, heart, spirit, beliefs, values, perspectives & day to day existence. I have tried many ways to free myself from
oppression, imperialism, and the way those systems manifest in my life—the most prominent being finding a home and permanent dance partner within suicide. My dance with suicide started as early as 9 years old and did not come to a peak in transformation until age 28 – concurrent with me doing this fellowship. I would say I became aware of being on this journey and began to be more intentional about it in 2017, a week before graduating from the University of Southern California after my 8th and most impactful attempt.
While I've been on this journey transforming my relationship to suicide, I've also been on a journey of transformation from athlete to artist. I've created a lot of art, I've done a lot of things, but I couldn't see myself in any of it - I wasn't there, I wasn't present. I was just moving and doing in my flesh with only a dream, intense passion + hope, and sheer will power fueling me. This became clear in 2019 when my homegirl, Vidishi Chadha, allowed me to be part of a project that she wrote after getting into an argument with her parents: a poem turned self made short film that she used to secure her Visa and apply for US citizenship. I had never directly created art from a core feeling or internal response and every time I tried nothing came out. When I thought about what was there, when I looked inside, I thought 'there's no way I could put this into the world just to create more chaos and tragedy ultimately'. However, though I hung up my jersey, it never hung me up. In a lot of ways being an athlete provided the foundation for who I am and how I navigate my artistry and it's because of that foundation of discipline, realism and self assessment that I knew I either had to find a way to stop dissociating through my journey with artisanship or I had to leave it alone all together. And now, with this being my first project that I have been present for and been in tune with, I can say with all certainty that the only way to transform tragedy and chaos is to name it, understand it, and touch it. Then deeply listen to it, contextualize it, and give it air and the room to be - so that it may be transformed.
Aight, you ready? in the words of Anita Dashiell Sparks,
Here We G R O W!
"I Could Show You.." will be on view through September 29, 2023. Appointments for viewing may be made here:
calendly.com/crenshawdairymart/juice-wood-i-could-show-you?month=2023-09
Image by Star Montana