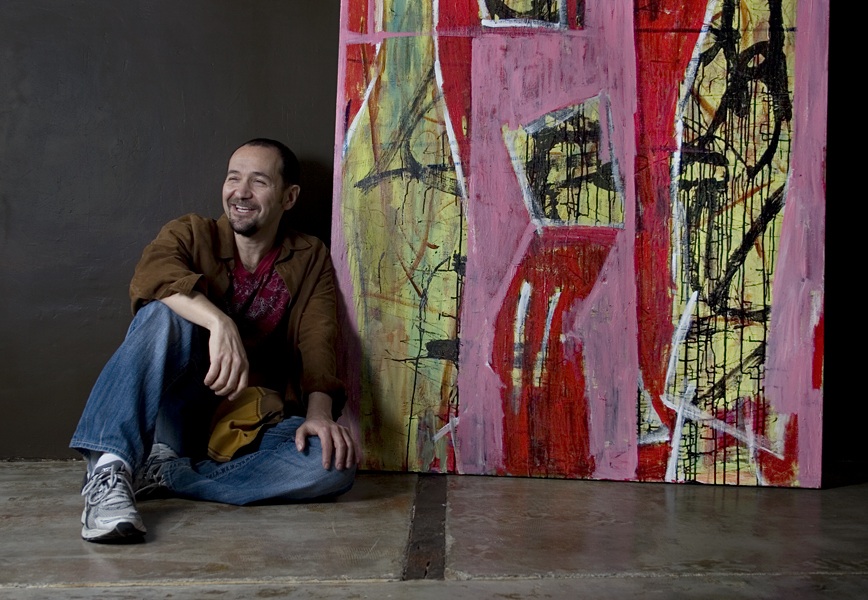 Benson Simmonds: Expanding Matter
5080 W. Pico Blvd. LA, CA 90019
Aug 27, 4 PM - 8 PM — ends Sep 24, 2023
Benson Simmonds is a man on a mission, as LA's most unorthodox orthodox Jewish artist, Simmonds challenges you to awaken the power of your Soul. His Paintings, and the energy imbued in his creations inspire an awakening, a connection, a recognition of a Greater WHOLE. His bold, fresh abstract paintings challenge the viewer to explore deep below the surface and rediscover what lies beneath. Through these doors and passageways, through these layers, through these experiences, the power of each Soul, and the Spirit that guides each of us, or what Benson refers to as your "soular power", an infinite source of unconditional love and unlimited possibilities.

Simmonds is a self-taught artist who has been selling his "soul"-ful works to serious art collectors across Canada, the U.S. and Europe for over 25 years. In addition to being a celebrated painter, Benson is a successful energy healer and spiritual life coach, author, and an award-winning actor, writer, filmmaker, and songwriter.

Inspired by such artists as Motherwell, Pollock, Kandinsky and the New York artists of the 40s and 50s, Simmonds first began painting and selling his artwork on the streets of New York, 25 years ago but continued to develop his artistry while working as an actor and energy healer. The prominent Vancouver art dealer Sergio Patrich observed, "Benson's intuitive use of color and composition is truly remarkable and exhibits a spontaneity shared by many of our finest artists. For future investment potential and for sheer artistry, Benson Simmonds is a name to remember".

Simmonds' heartfelt joyous connection to his environment and community radiates a hope and healing that is so desperately needed in our world today.