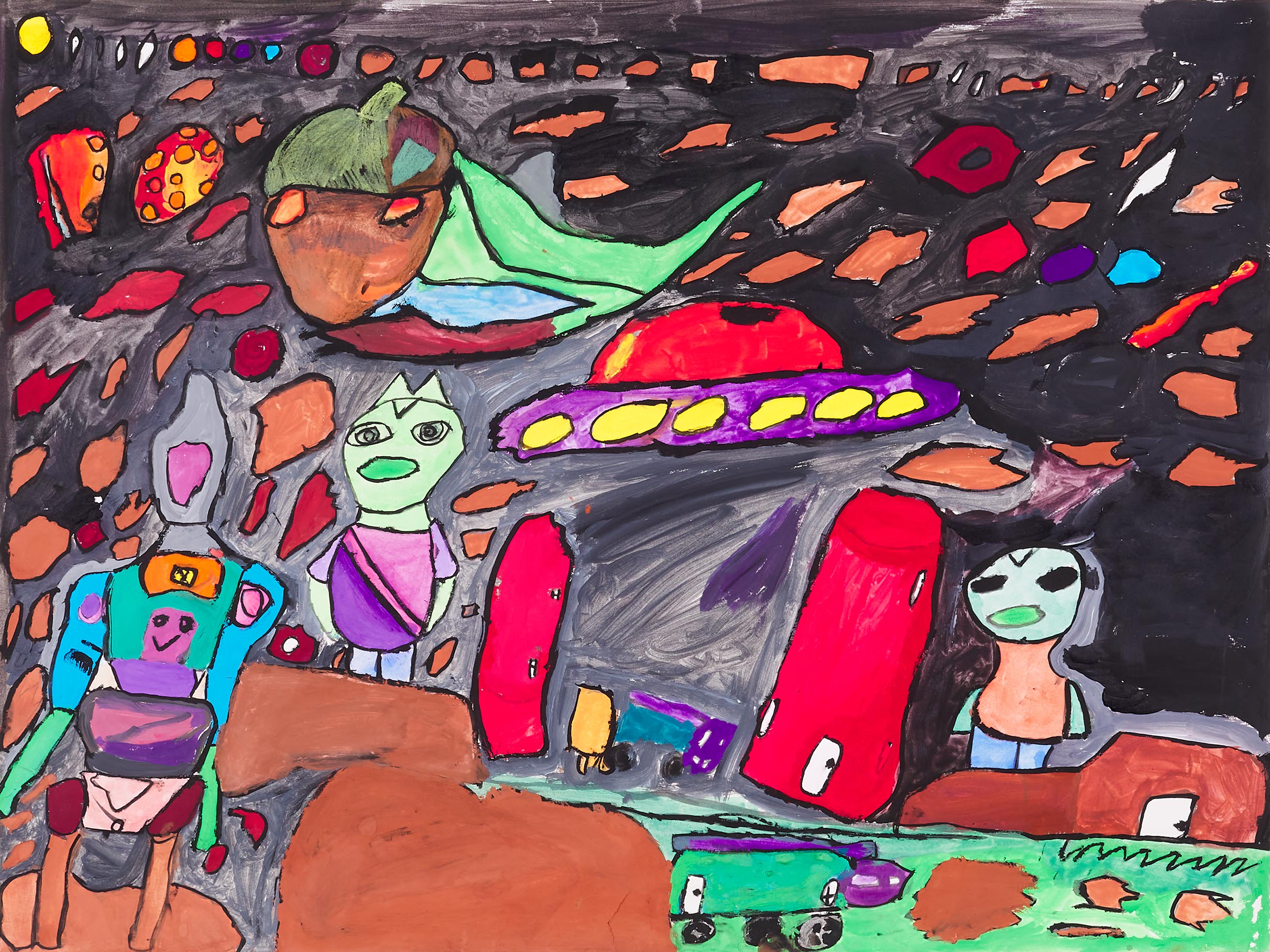 Space is the Place, Curated by Alison Saar
945 Chung King Road Los Angeles, Ca 90012
Sep 09, 6 PM - 9 PM — ends Oct 28, 2023
Tierra del Sol Gallery is proud to present "Space is the Place," a group exhibition curated by Los Angeles-based artist Alison Saar. For her first guest curator project with the gallery, Saar draws inspiration from the iconic, Afrofuturist film and album of the same name by legendary Sun Ra. Saar's work, while grounded in history, leans toward the cosmic and ethereal to investigate through lines of identity and place. She is influenced by Sun Ra's music and celestial imagery, using that vision as a curatorial portal for this exhibition and in her encounters with Tierra artists. Bringing into conversation a diverse selection of vibrantly colored paintings, drawings, tapestry, sculptures and assemblages, the otherworldliness of nearly 50 thematic works by 19 artists feels like vibing with something greater than the combination of artists, intentions and materials. Together these works are an experience with the speculative, an immersive journey through time and space where the perspective is as much about a willingness to be in the fullness of the moment as an aesthetic point of view. 
"Space in the Place" marks Tierra's final exhibition in Chinatown as the gallery prepares to move to a new location in West Hollywood. Please join us in celebrating our history and future with an artist reception on Saturday, September 9, from 6 - 9 pm. "Space in the Place" is on view through October 28. For more information, contact
gallery@tierradelsol.org
or 213.625.0935.
Artists:
Leul Asfaw
Kevin Bermudez
John Boyer
Justin Braden
Patrick Dwyre
Chloe Isiah
Manuel Guerrero
Kyle Johnson
Tonmoy Khan
Thomas Lamb
Chelsea Lenninger
Ericka Lopez
Eric Lue
Dru McKenzie
John Peterson
Jeffrey Rinsky
Victor Rivera
Alex Trim
Isabel Vartanian
About Tierra del Sol:
Tierra del Sol Foundation is a not-for-profit founded in 1971. We champion inclusion and value for all individuals with disabilities through creative pathways to employment, education, and the arts. A strong and vibrant community is one in which all of its members contribute to the strengths and assets for the common good. Tierra's mission is to empower people with disabilities to fulfill their potential and desire to become productive citizens who are accepted, included and valued for the contributions they make to the economic, civic, and cultural vitality of the community. We are actively working towards the day when people with any type of disability are fully recognized as an integral part of our community – as neighbors, co-workers, and contributors.