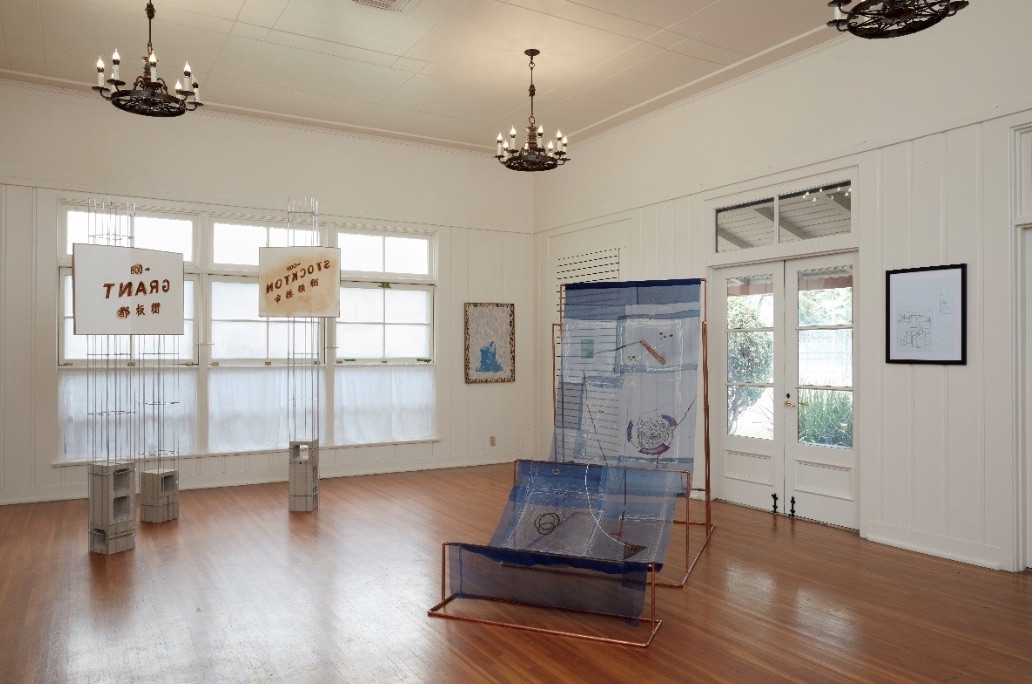 Art Talk Tuesday: Ting Ying Han
1601 W. Mountain Street, Glendale CA 91201
Sep 19, 7 PM - 8:30 PM — ends Sep 19, 2023
Join us for Art Talk Tuesday artist talks and discussions at Brand Library & Art Center every first Tuesday at 7pm September through December. Art Talk Tuesday is a monthly conversation that invites contemporary artists to discuss their work and the issues surrounding it, followed by a moderated Q&A with Brand staff member, artist, and writer Jennifer Remenchik. The series will feature Los Angeles-based artists Tin Ying Han, Ian James, Hayley Barker, and Ray Anthony Barrett.

Ting Ying Han is an interdisciplinary artist, whose work delves deeply into the realms of memory, identity, and belonging. Drawing inspiration from her own experiences as an immigrant straddling two cultures, her artistic practice is a captivating exploration of the intricate tapestry of cultural identity. Utilizing a diverse range of building materials and everyday objects, Han's thought-provoking sculptural installations spark discussions around pressing social and political questions, shedding light on the evolving perception of place and space amidst the complexities of migration, urbanization, and gentrification.

The Art Talk Tuesday Schedule is as follows:
Brand Library & Art Center Recital Hall
Tuesday, September 5 – 7:00 pm – Ting Ying Han
Tuesday, October 3 – 7:00 pm – Ian James
Tuesday, November 7 – 7:00 pm – Hayley Barker
Tuesday, December 5 – 7:00 pm – Ray Anthony Barrett

Brand staff member and program moderator Jennifer Remenchik is an artist and writer based in Los Angeles. Her work has been exhibited in several institutions and galleries, including No Gallery, VIVO Media Arts Centre, HILDE, basement projects, Industry Lab, and The Contemporary Austin, among others. She is a regular contributor to Hyperallergic and has written for CurateLA, BOMB Magazine, and Contemporary Art Review Los Angeles. Remenchik began Art Talk Tuesday to showcase artists who reflect the diversity of the art scene of the greater Los Angeles area. Sponsored by the Brand Associates, this series is free and open to the public.