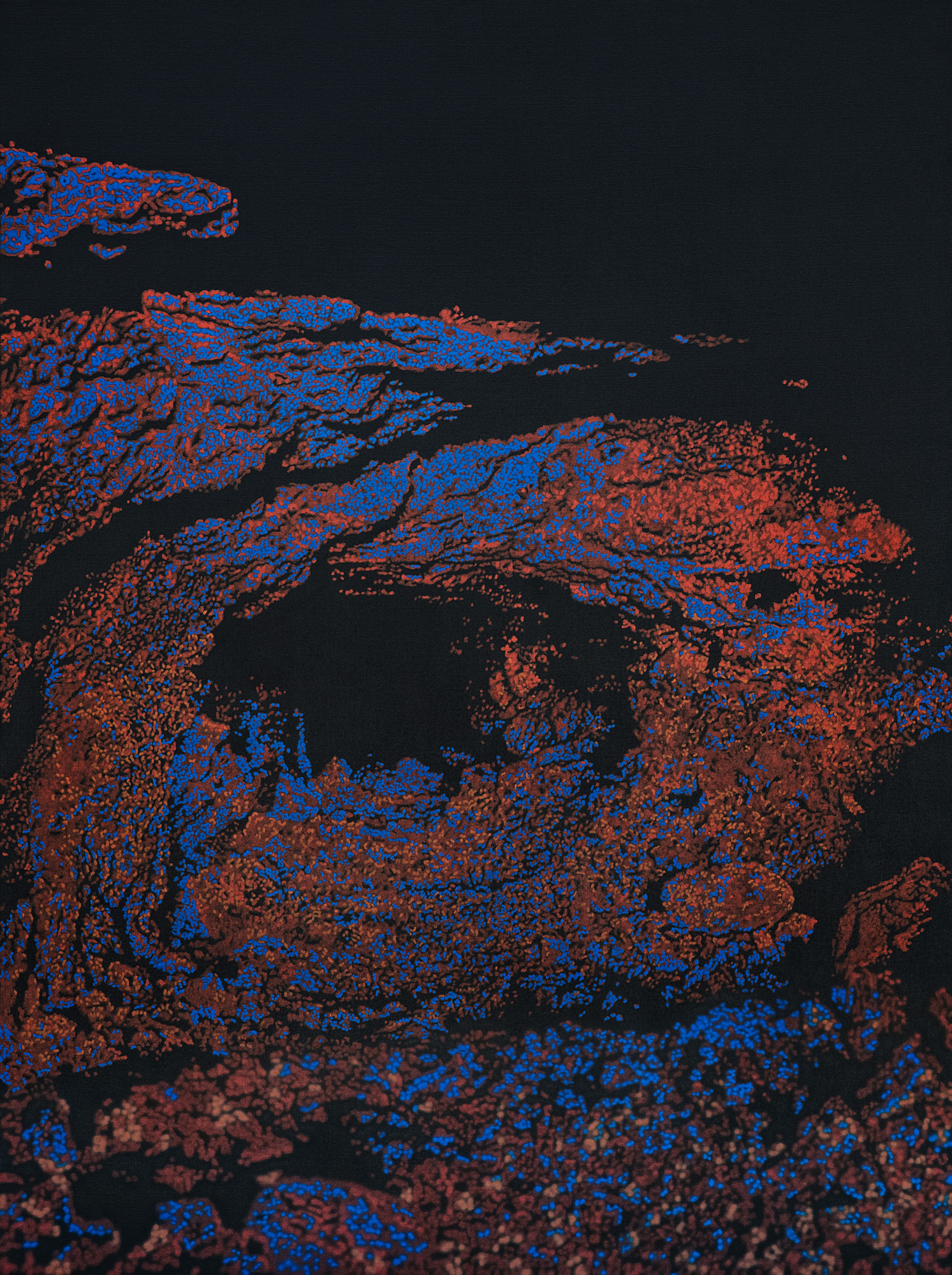 Alyss Estay: Chthonic Visions
505 W Pico Blvd, Los Angeles, CA 90015
Sep 09, 6 PM - 9 PM — ends Oct 23, 2023
MODEST common is proud to present Chthonic Visions, a recent series of paintings by Alyss Estay.

Drawn primarily from personal photographs that have been digitally manipulated, Chthonic Visions presents paintings that transcend the materiality of the subterranean landscapes they depict. Beyond the craggy mouth of a cave and the reflected pools therein, lies the greater metaphor for the hidden self which overflows with complexity.

Even the most placid of waters can carve mountains in time.
With this body of work Estay has crafted a dynamic visual language that gives precedence to that which is most faithful to personal experience. Eschewing the tradition of strict representation for a style more in concert with the paradigms of Mysticism or Taoism, she approaches the subject of landscape with shimmering detail. "Tunnel Vision" and "Shining II" epitomize her impressionistic approach to light, which dazzles in a technicolor palette. Each intuitive mark vibrating off the canvas on a ground which they appear to simultaneously emerge from, and disappear into.

Mining the depths of nature as a mirror of cosmic interiority, the paintings are at once both familiar and alien; not unlike the daydreams and fantasies of the subconscious that Carl Jung wrote of in his autobiography. In it he speaks of a fear of psychosis born from surrendering to these visions, though ultimately finding the surrender a requisite undertaking. The path to self discovery beckons both because-of and in spite-of the unknown.

The challenge of balancing light and dark, soft and strong, both on the canvas and within the self is cardinal to Estay's methodology. Chthonic Visions abandons the folly of certitude in an effort to accept the duality within and the cyclical continuity of the natural world. As the scale of the paintings grows, the viewer is further entreated to traverse the threshold before them.