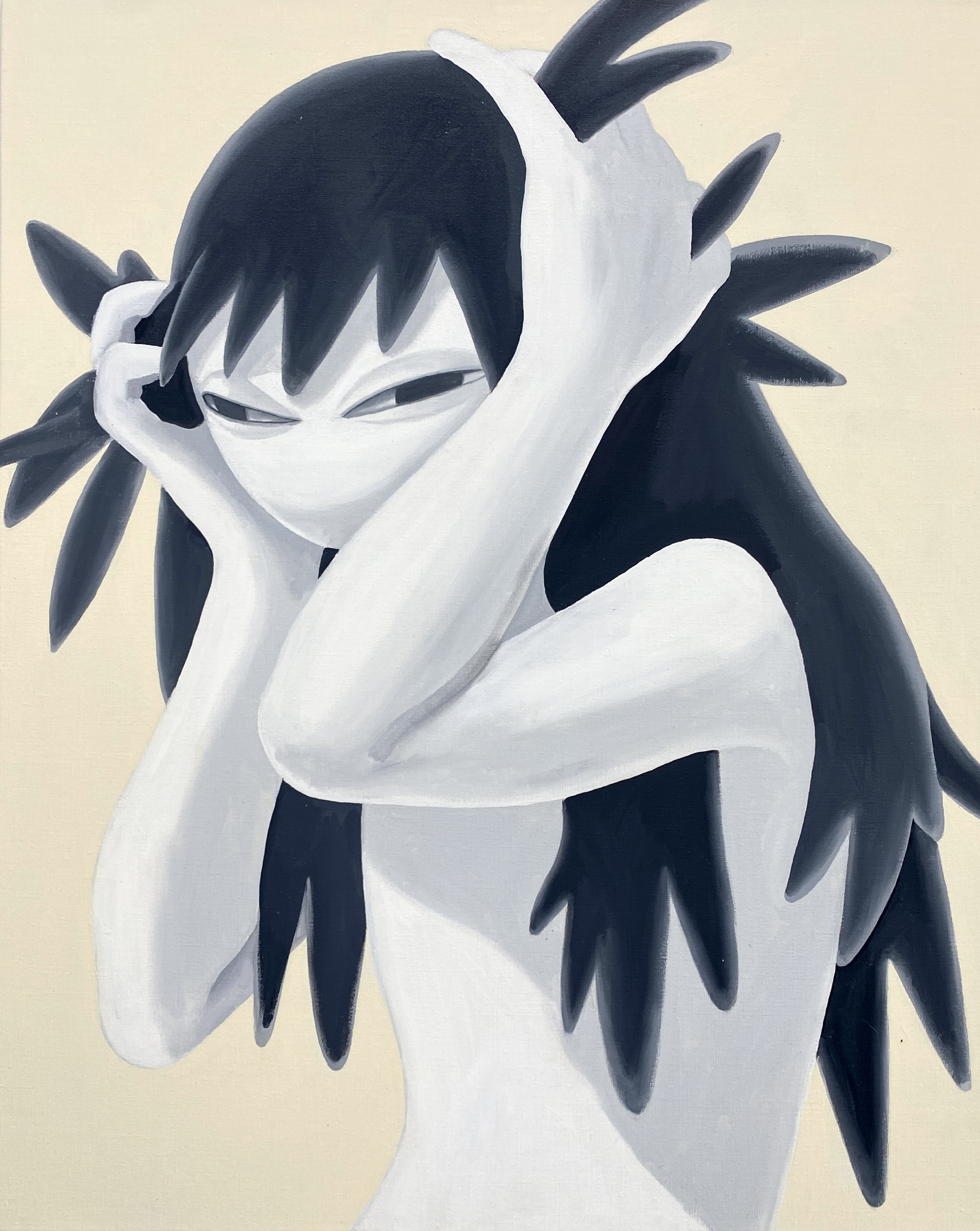 Ayane Yamamoto: Blue Flame
355 N La Brea, Los Angeles, CA 90036
Sep 16, 6 PM - 8 PM — ends Oct 21, 2023
Long Story Short LA is pleased to present Blue Flame, Ayane Yamamoto's latest solo exhibition, on view September 16 – October 21, 2023.

This evocative collection of artwork unveils the raw and unfiltered turbulence of the human psyche, inviting viewers to confront the depths of anger, anxiety, and despair that often remain hidden beneath the surface. Drawing inspiration from her own personal journey, Yamamoto delves into the maelstrom of her emotions, pulling back the curtains on the very essence of her being, while simultaneously capturing the overwhelming frustration and disillusionment she feels with the prevailing atmosphere.

The artwork on display radiates Yamamoto's palpable anger, a searing intensity that reverberates through each stroke of the brush. Her canvases are imbued with a sense of urgency, as if the emotions she depicts are about to burst forth uncontrollably. The chaotic energy in her compositions mirrors the inner turmoil that anxiety imposes upon her, and by extension, upon all of us. Through her art, she strips away the facade of laughter and pretense, exposing the vulnerability of individuals trapped in the throes of desperation. She challenges viewers to reflect on the damaging effects of ridicule and mockery directed at those experiencing genuine distress.

Blue Flame is not just an exhibition; it's a confrontation with the complexities of the human condition. Yamamoto invites audiences to step into her emotional landscape, to feel the weight of anger, anxiety, and despair as if it were their own. This collection serves as a powerful reminder that beneath our polished exteriors, we all harbor a maelstrom of emotions waiting to be acknowledged and expressed.