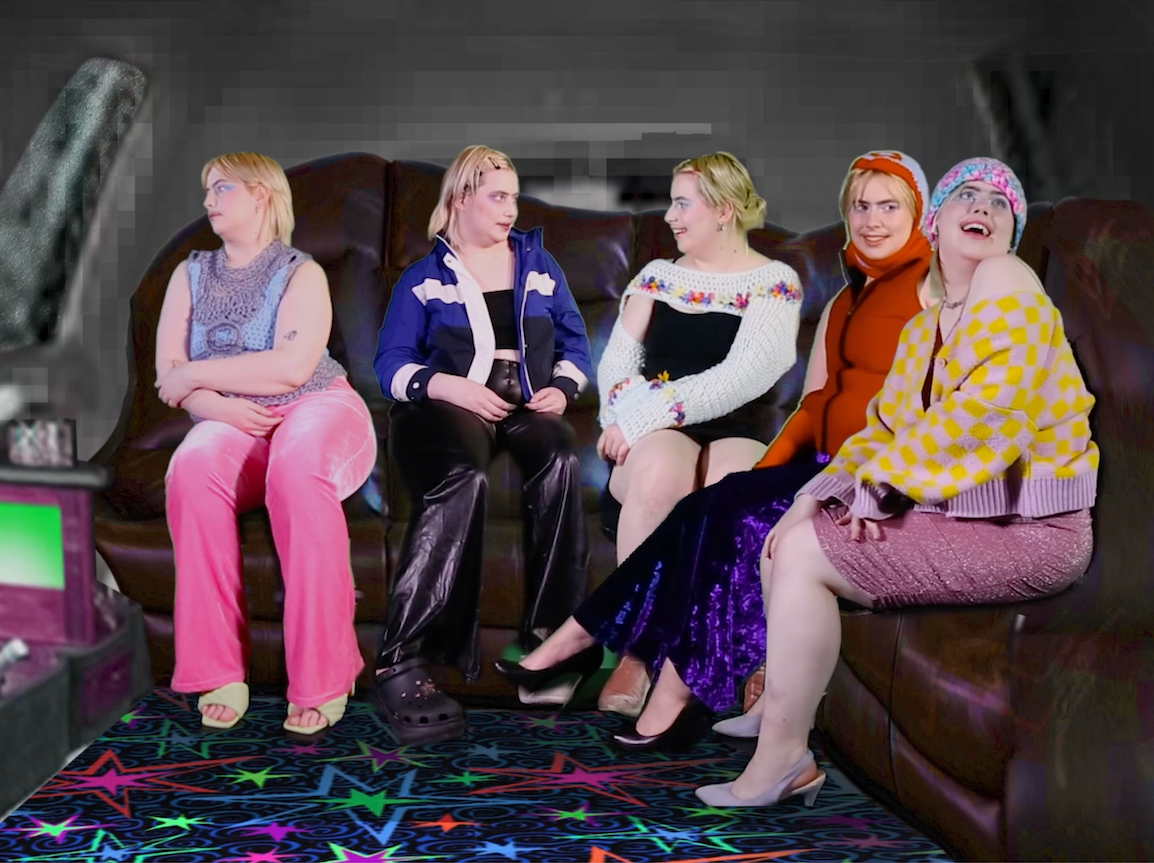 Clark Woods: Life & Times of a Wannabe Popstar
5511 W Pico Blvd, Los Angeles, CA, 90019
Sep 09, 6 PM - 9 PM — ends Oct 08, 2023
Killscreen is pleased to present "Life & Times of a Wannabe Popstar," the inaugural solo exhibition by queer multimedia artist Clark Woods.

In this interactive, multi-genre exhibition, Woods primarily uses the video game medium to narrate a night in the life of Axel Flux, a burgeoning, fictional pop star sensation grappling with the internal and external pressures of being a queer artist in the public eye. Axel's character is an autofictional experiment, bordering between a personal and impersonal caricature of the artist's daily struggles with self-identity, self-determination, and self-actualization.

The exhibited video game comprises a series of levels and single-player mini-games synthesized by the zeitgeist aesthetics of early 2000s pop culture, showcasing an affinity to the contemporary queer subcultures that have grown to embrace them. These game chapters often pay homage to other pioneering video games, such as Grand Theft Auto and Just Dance, which have transcended their roles as entertainment to become integral components of mass culture.

The use of different media, including video, games, performance art, and physical prints, parallels the diversity and dichotomy explored in the meta gameplay experience. "Life & Times" delves into the struggle of delineating boundaries between internal and external worlds, existing in a queer liminal space between these conflicting realities. Axel's actions and the players' choices collaboratively determine the blur between each reality and how much they're willing to invest in them to ultimately "make it" both virtually and IRL.

Life & Times of a Wannabe Popstar will be on view at Killscreen from September 9th to October 10th, 2023, by appointment only. A public preview will be hosted on September 9th from 6 to 9 pm at 5511 W Pico Blvd. Eighty total editions of the video game, accompanied by limited-edition risograph artist proofs, will be available for purchase on the gallery's website. Additionally, patrons will be able to collect a self-published zine expected to launch later this month once a publication date is finalized.