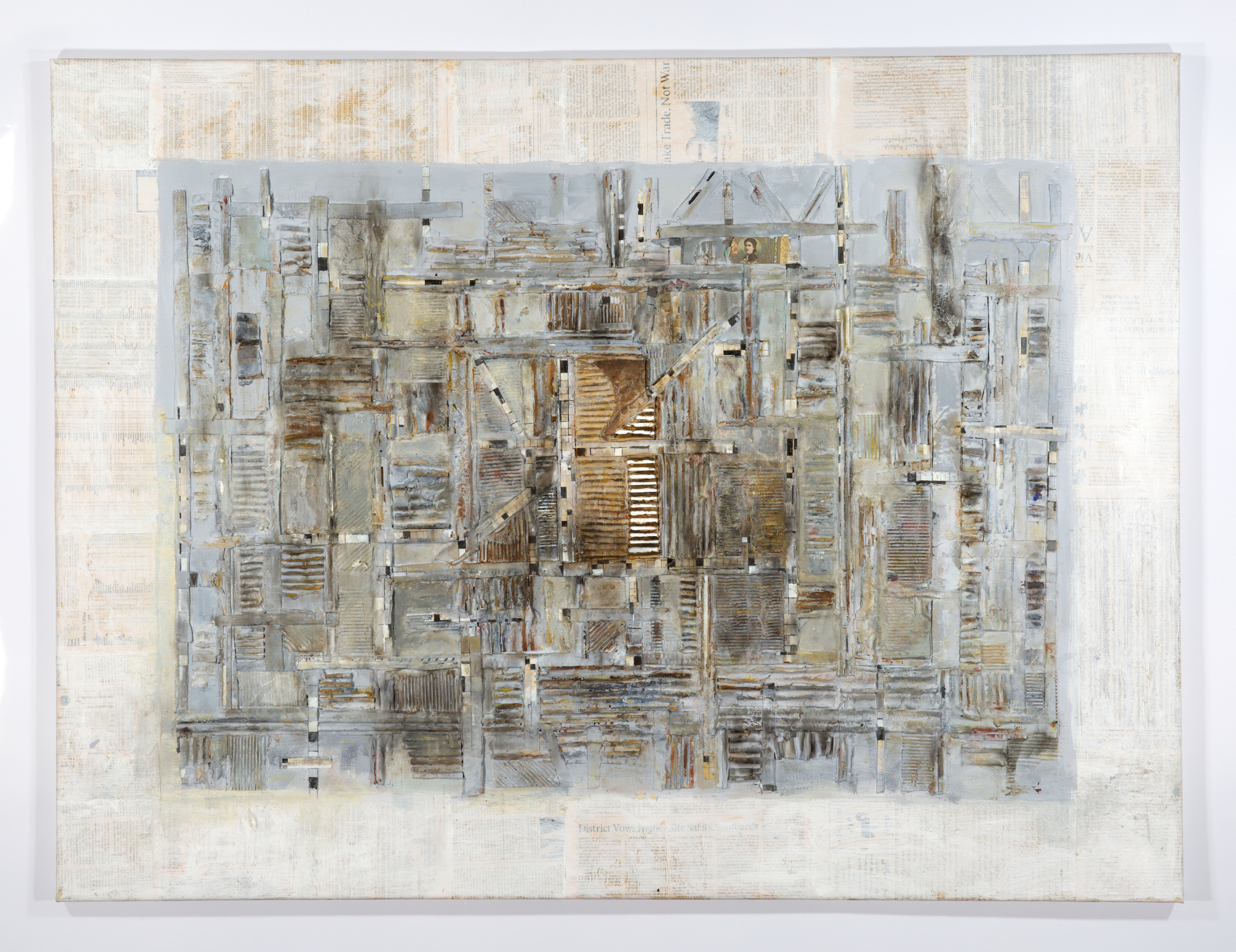 Rudik Ovsepyan: Closing Reception
2680 S. La Cienega Blvd, Los Angeles, CA 90034
Sep 23, 12 PM - 6 PM — ends Sep 23, 2023
This Saturday, September 23, Reisig and Taylor Contemporary is holding a closing reception for Rudik Ovsepyan: Magaxat | Survey (1976 – 2023).

Like the edges of a labyrinth that only occur to record (or disorient) the movements of a body, the exhibition realizes the recurring constellations of letters, lines, borders, topographies, and lacunas of Ovsepyan's oeuvre as a collective composition of a body rendered through its dislocations.

….

Born in 1949 in Leninakan, Armenia, Rudik Ovsepyan became a member of the Fine Art Association of the USSR in 1982, eventually being banned for his refusal to paint in the propagandistic style of "social(ist) realism" (while continuing to produce and show abstract works). From 1966-1969, he attended Terlemesyan Fine Art College in Armenia. In 1974, graduated from the prestigious state University of Theatre and Fine Art in Yerevan. Facing the widespread destruction of the 1988 Spitak earthquake, as well the evolving political turmoil surrounding his abstract painting, Ovsepyan and his family moved to Germany in 1990, where he became a member of the Fine Art Association of Germany—or BBK—(in 1994). There, several solo and group presentations of his work occurred in gallery, state, fair, and museum exhibitions. In 2000, a major exhibition of Ovsepyan's abstract works with oil and paper produced between 1996-1999 was presented by the German ministry of Education, Science, Research and Culture of Schleswig-Holstein (presented in Kiel). Later that year, Ovsepyan immigrated to the United States and began working on new bodies of work, including Labyrinth, Magaxat, and Zaun, while also beginning to produce mixed-media sculptures. A selection of his works was exhibited with Reisig and Taylor Contemporary at Art Market San Francisco in April 2023.

Ovsepyan's works are included in public and private collections in Russia, Europe, Israel, Canada, and the United States, including: UNESCO, Geneva, Switzerland; Pushkin Museum, Moscow; Museum of Modern Art, Armenia, Yerevan; Museum of Modern Art, Georgia, Tblisi; Sparkasse Schleswig-Holstein, Germany; Sparkasse, Muenster, Germany; Provinzial Versicherung; Bundesministerium der Verteidigung, Kiel, Germany.

….

Image (Installation View):

Labirint, 2002
Mixed-Media on Canvas
35 1/2 x 47 1/2 inches.