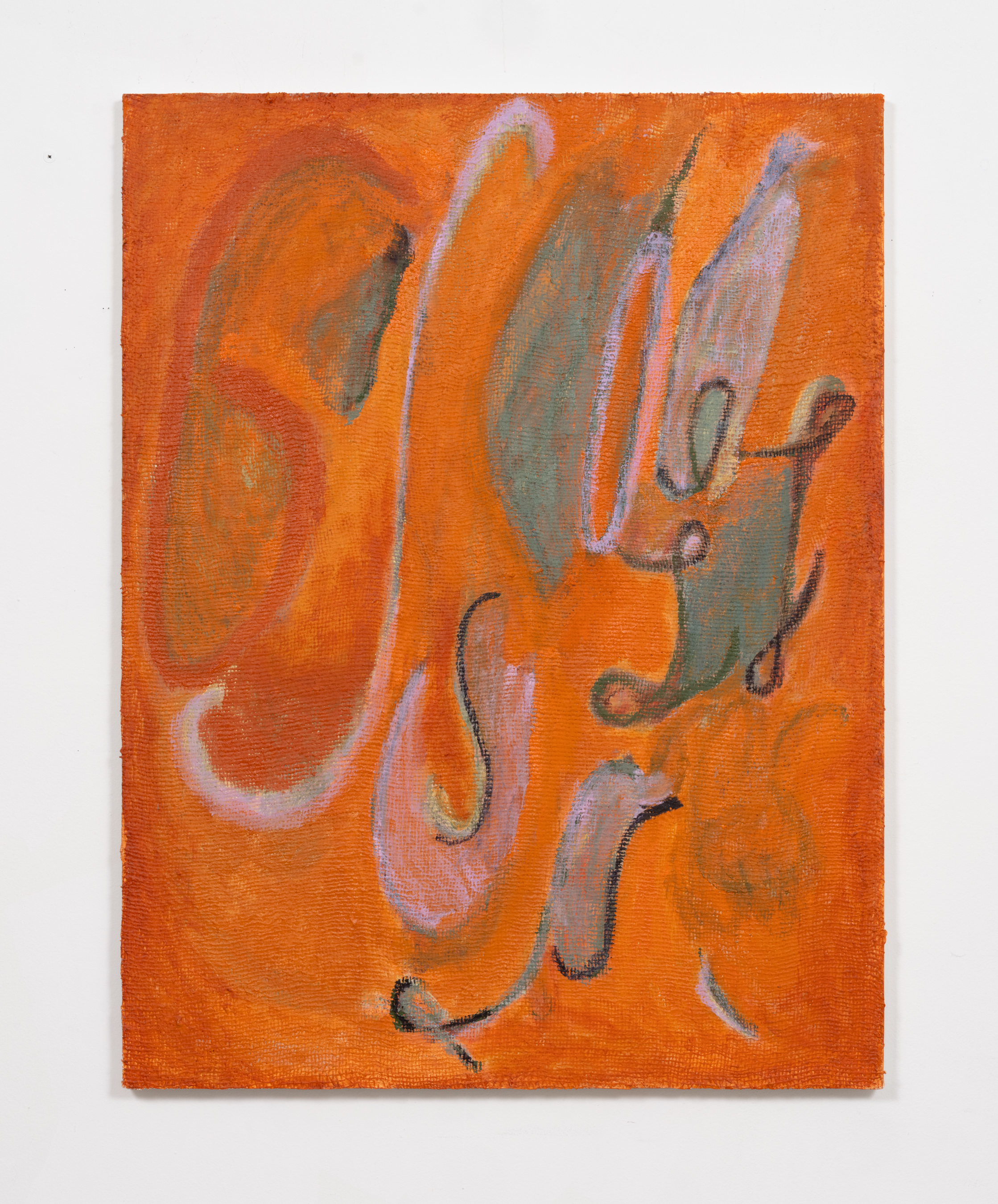 Sounds the Mouth Can't Make
154 S robertson blvd Los Angeles CA 90048
Sep 23, 5 PM - 8 PM — ends Dec 02, 2023
'untitled vowels' Performances Saturday, September 23, 2023, 6:30pm, and Sunday, September 24, 3:30pm 
Los Angeles, CA–Case Gallery is pleased to announce Sounds the Mouth Can't Make, a collaborative group exhibition with artists Victoria Bartlett, Rebecca Watson Horn, and Andros Zins-Browne. Over the course of several months, the artists worked together to create an entirely new, interdisciplinary collaboration. Sounds the Mouth Can't Make weaves together the artists' distinct practices—painting, performance, and sculpture—into a generative exploration of the unraveling of the internal self against external social boundaries. Sounds the Mouth Can't Make is an untethered search into how language becomes a physical struggle to express the continuity of the conscious condition. The exhibition will officially commence with a performance by Zins-Browne and co-collaborator Ley as they weave the separate aspects of the show into a singular expression. 
The artists' works interact through various disciplines within the gallery space, creating a joint, tactile exploration of the inabilities of language to convey and communicate across boundaries. Rebecca Watson Horn's paintings have taken on a new medium with Semaphores, a series of fluid works, swirling across long swaths of burlap. Speech is transmuted into suspended graphics more reminiscent of the human shape than alphabetical symbols. Horn's works freely hang across the gallery, becoming woven grids of transparency and texture. This new series is presented alongside four works from Horn's Sigils, stretched paintings that transform written language into object-like gestures.  
Interacting with Horn's paintings, Andros Zins-Browne's live performance, untitled vowels, creates a perpetual entanglement of distance, violence, and closeness. Commissioned by Case Gallery for the exhibition, untitled vowels blurs the lines between conversation and performance through a movement-based language system that uses embodied and vocal signaling to transmit messages across space. In an accompanying sound piece installed in the gallery, Zins-Browne and Ley expand on this choreographic evolution of language through a libretto composed of multiple texts, rewoven through harmonies and dissonances.
Zins-Browne and Ley will wear Victoria Bartlett's sculptural costume designs as they perform together. Enhancing the space between bodies in motion with transformative and fluid structures, Bartlett's designs intend to give shape to Zins-Browne and Ley's movements throughout the gallery space. Throughout the run of show, the wearable sculptures will remain on display on armatures, reacting to Horn's Semaphores and Zins–Browne's corresponding sound piece. 
Sounds the Mouth Can't Make was curated by Michael Rashkow. 
For press inquiries contact:
be@larrie.nyc