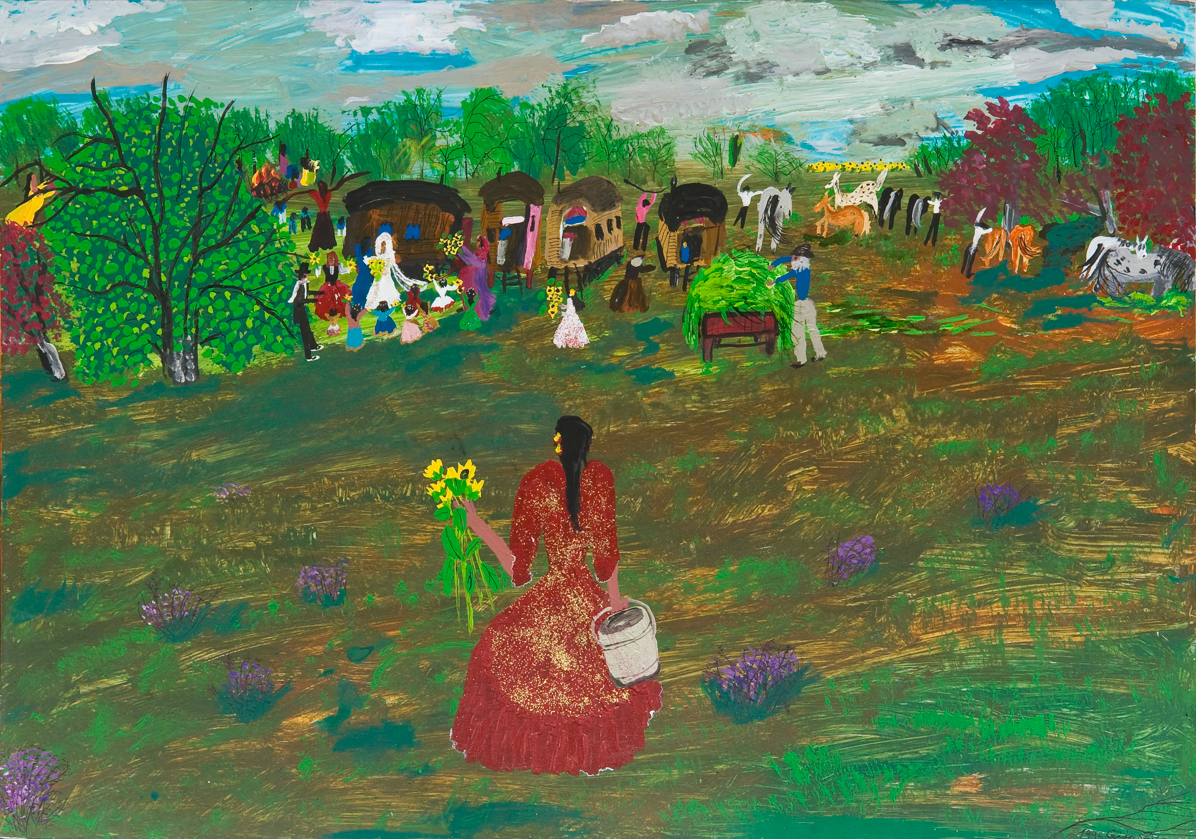 Ceija Stojka and Scenes of Roma Life
10808 Culver Blvd, Culver City, CA 90230
Nov 11, 12 PM - 4 PM — ends Apr 07, 2024
Ceija Stojka and Scenes of Roma Life juxtaposes artwork by Austrian Romani writer, musician, painter, and activist Ceija Stojka (1933-2013) with captivating photographs of Roma and Sinti daily life in Cold War-era Eastern Europe. Stojka's colorful works reflect on Roma community life and history, including the Holocaust, of which she was a survivor. Meanwhile, the photographs reveal the rarely seen world of Roma and Sinti peoples in Poland, Czechoslovakia, and Hungary through images taken by photographers from or close to the community. Taken together, these works illuminate the resilience, culture, and shared history of the Roma and Sinti.

Featured artists include Dávid Horváth, Judit M. Horváth, Árpád Kiss-Kuntler, Jaroslav Kucera, Layla Kuznetsova, György Stalter, Ceija Stojka, Lenke Szilágyi, Péter Walter, and Zsigmond Vörös.

Featured organizations include the International Ceija Stojka Association and the Archive of Modern Conflict.