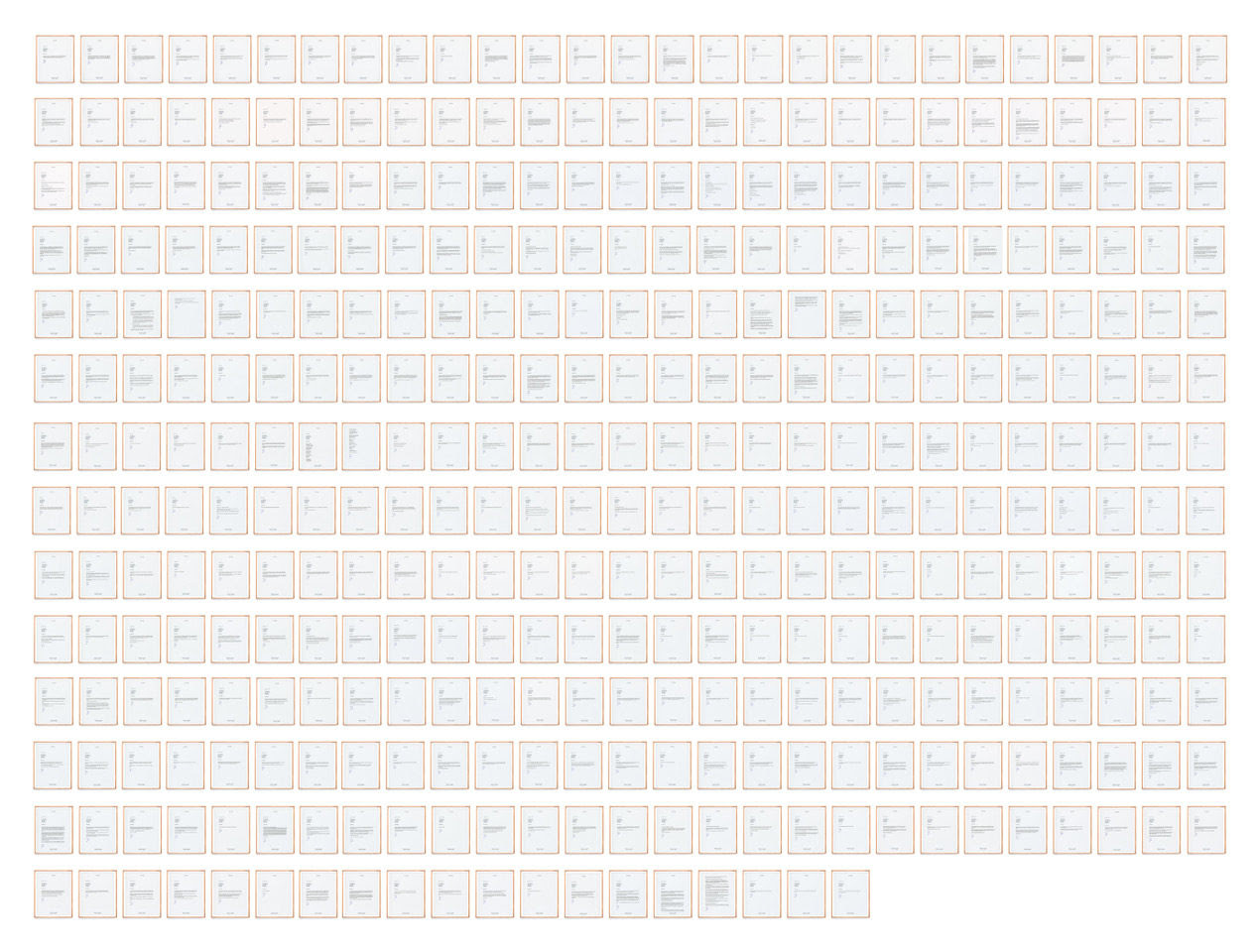 Cole Sternberg: a forest of thoughts in quick succession
6150 WILSHIRE BLVD, LOS ANGELES CA 90048
Oct 21, 3 PM - 6 PM — ends Dec 02, 2023
We are pleased to present a forest of thoughts in quick succession, our second solo exhibition with conceptual artist Cole Sternberg. The exhibition's epicenter is a series of 365 letters the artist wrote to Gerhard Richter in 2017 in which Sternberg explores the shifting models of parley systems, delving into an unrequested, unrequited dialogue with an artist he's never met. The epistolary series, installed in its entirety in the gallery's main room, is bookended by what is in essence both a prologue and epilogue to the underlying themes of the letters. The works of the front room and project space invite viewers into a multi-media expression that beckons for the same inquisitive and varying analysis as the letters. There are sculptures of recycled alabaster that Sternberg unearthed and combined in Tuscany, a tree growing from a new ceramic work, environmentally exposed photographs and paintings, and a blank letter to Herr Richter, which asks the viewer to think for themselves.

Part meditation, part ritual, Sternberg began his quest to converse with the famed German after stumbling upon his home address in Cologne, unassured that his letters would be received, read, or answered. In a time when innumerable virtual messages and emails are sent every year, engaging in epistolary communication is so passé that it has reemerged as an art form of its own. Obediently drafting, printing, and sending the writings daily, regardless of his location, Sternberg took on the role of a faceless raconteur, sometimes poetic, sometimes banal, sharing daily thoughts and life happenings with a stranger who never replied. His intimate letters read as faithful prayers, mindful declamations, and political rants that summarize a year in the life of a traveling artist, offering a glimpse into his feelings and thoughts, as well as a trace of his whereabouts. In totality, we are left with an intentionally vague societal and personal commentary, rife with puzzles and layered meanings.

Sternberg's rigorous practice assumed the following rules:
1. The subject matter would never be preconceived.
2. The letters would never be created in advance.
3. Geographic locations would never be mentioned, except metaphorically.
4. Each letter would sign off with 'Talk soon.'
5. Each letter would be printed on a custom letterhead with a portable printer, enclosed within an embossed envelope and placed in the mail before midnight each day.