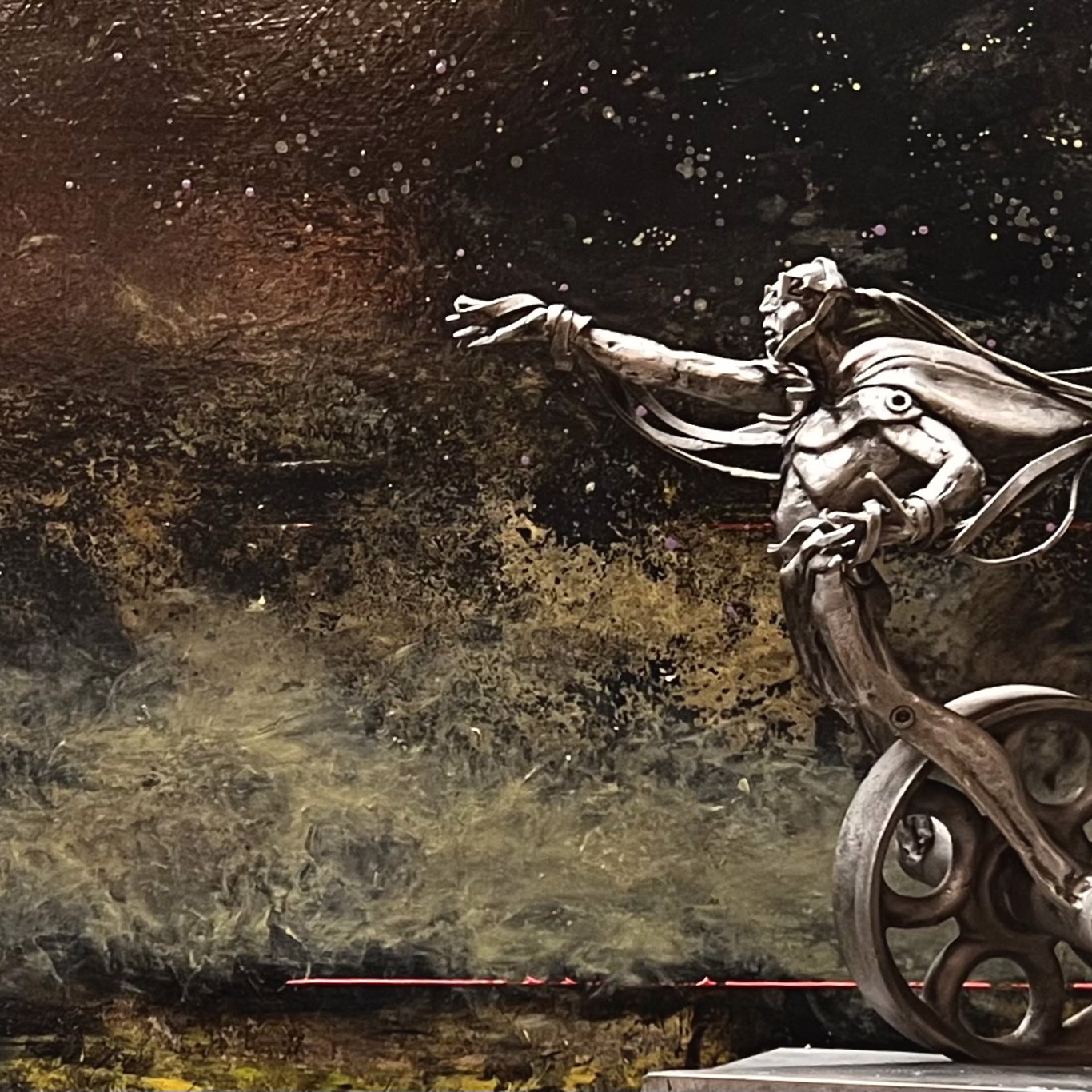 Ted and Wrona Gall: Fables of the Early 21st Century
2525 Michigan Ave, Suite #A2, Santa Monica, CA 90404
Nov 11, 5 PM - 8 PM — ends Dec 05, 2023
November 11 - December 5, 2023

Saturday, November 11, 2023, 5:00 p.m. - 8:00 p.m.

Sculptor Ted Gall and painter Wrona Gall debut their new exhibition of interactive sculptures and environmentally-themed paintings entitled "Fables of the Early 21st Century"

Ted Gall is known for creating sculptures in bronze that include interactive elements, moving parts, or embedded interactive video components. He often collides human and animal imagery with mechanical and electronic forms, in a distinctive Retro-Futurist style. His works are often parables about subjects such as technology, psychology, dreams, and the creative process. Many of the works are interactive, with moving parts that are meant to be touched and manipulated.

Wrona Gall creates paintings depicting sweeping natural environments embedded with subtle intrusions such as geometric lines and interior borders. Her work explores the relationship between the human and natural worlds, the encroachment of anthropogenic elements into nature, and the search for balance between the two.

The opening exhibition will be held Saturday, November 11, 2023, 5:00 p.m. - 8:00 p.m. The artists will be in attendance. The exhibition will run through Tuesday, December 5, 2023.