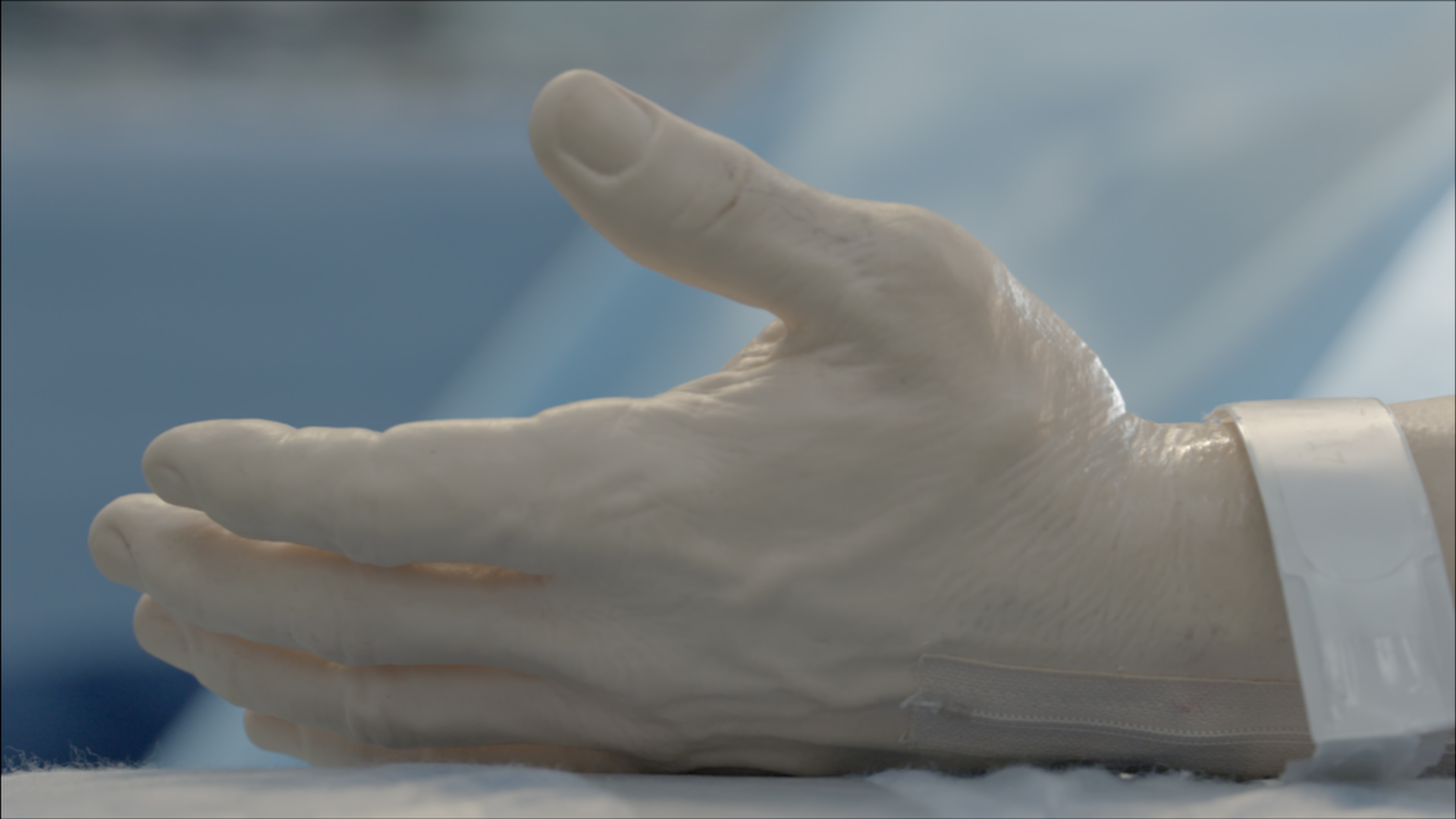 KERRY TRIBE: STANDARDIZED PATIENT
👀
One University Drive, Orange, California 92866
Oct 25, 3 PM - 6 PM — ends Nov 30, 2023
Chapman University's Guggenheim Gallery, on the occasion of Wilkinson College's Engaging the World: Leading the conversation on Health Equity, is thrilled to announce Standardized Patient, an exhibition of related works by Los Angeles-based artist and filmmaker Kerry Tribe.

Please join us for the artist's reception on Wednesday, October 25, 2023, from 3:00 - 6:00 PM.

Patient (2017) is a two-channel video projection that offers insight into the work of Standardized Patients ("SP's")—professional actors who portray patients in a simulated clinical environment as part of medical students' training. The installation features an angled screen that presents a progression of SP encounters on one side and a synchronized montage of supporting materials on the reverse. Fragments of the patients' scripts, diagnostic flow charts, and textbook illustrations offer glimpses of the kinds of information that underlie the action. Such an encounter format suggests that these performers inhabit a dual headspace—holding conversations while mentally tracking checklist items to be submitted afterward—an inversion of roles in which the "patients" are now the evaluators. The paradox of the SP exam lies in its artifice: both parties are acting while also being themselves. Yet there is the potential for medical student and actor to connect when both willingly suspend disbelief. The project explores questions of empathy, communication, and performance, and was developed through Tribe's close collaboration with professional clinicians, communication experts, and Standardized Patients at Stanford University and the University of Southern California. The project was commissioned by SFMOMA for its New Work series in 2017.

Kerry Tribe is an interdisciplinary artist and filmmaker based in Los Angeles. Known for expansive and profound works in film, video and mixed media, her practice explores elusive aspects of human consciousness including memory, love, and doubt. Recent projects consider text messaging within a family, the use of "standardized patients" in medical training, and the interconnected ecologies of the Los Angeles River. Tribe's work has been the subject of solo presentations at the Wellcome Collection, London; Cantor Arts Center and Anderson Collection at Stanford University; San Francisco Museum of Modern Art; Institute of Modern Art, Brisbane and The Power Plant, Toronto.