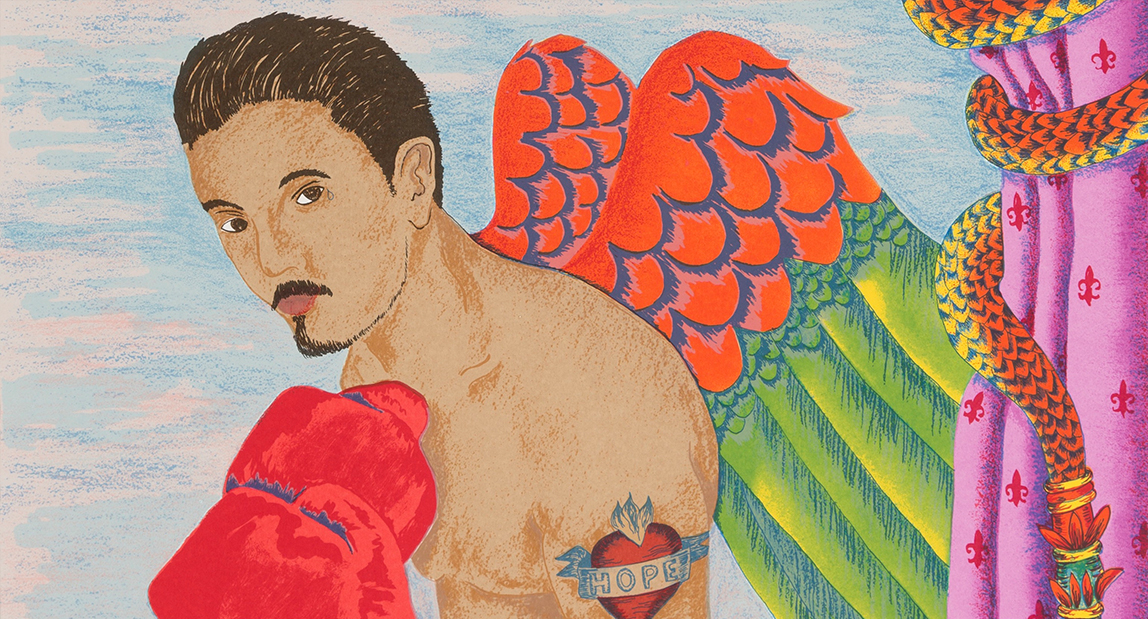 YOSHIE SAKAI | TEDDY SANDOVAL
1301 Avenida Cesar Chavez, Monterey Park, CA 91754
Oct 21, 6 PM - 8 PM — ends Feb 17, 2024
YOSHIE SAKAI: GRANDMA ENTERTAINMENT FRANCHISE: In her first solo museum exhibition, Grandma Entertainment Franchise, artist Yoshie Sakai brings together three immersive installations produced over the last three years: Grandma Day Spa, Grandma Nightclub, and Grandma Amusement Park. These three distinct but interconnected installations, composed of Sakai's video and sculptural work, satirically reproduce public sites of leisure, re-imagined with grandmothers as their target demographic.

Grandma Entertainment Franchise stems from Sakai's reflections on her own grandmother, or obaa-chan, who came to live with her family when the artist was nine years old. Sakai's memories of her obaa-chan open a searing, tragicomic inquiry into society's obsession with youth and innovation, as evident in the outsourcing of elderly care, urban redevelopment and disinvestment, marketing demographics, and our notions of desirability, success, and the good life.

Grandma Entertainment Franchise builds on Sakai's probing, affect-laden excavations of capitalism, family dynamics and social structures, and the psychology that writes them in space. This exhibition critiques capitalism's production of space and ways of being, while also drawing on popular forms of entertainment and media to engage diverse audiences, especially those historically devalued, ignored, and seen as burdens.

—-

TEDDY SANDOVAL AND THE BUTCH GARDENS SCHOOL OF ART:

Teddy Sandoval and the Butch Gardens School of Art is the first museum retrospective dedicated to the inventive though overlooked artist Teddy Sandoval (1949–1995). A central figure in Los Angeles's queer and Chicanx artistic circles, Sandoval was an active participant in both U.S. and international avant-garde movements. For twenty-five years, he produced subversive, yet playful artworks that explored the codes of gender and sexuality and continuously mined archetypes of masculinity in his work through his signature icon of a faceless man, often sporting a mustache.

This expansive survey assembles works by the artist across many media, with particular attention on his printmaking, drawings, mail art, and xerography. The exhibition's title highlights the faux institution and artistic persona that Sandoval named after Butch Gardens, a gay bar in Los Angeles during the early 1970s that was frequented by the artist and other Chicanx clientele. He utilized this imprint to distribute his artworks and organize exhibitions with friends and collaborators. While the "school" designation invokes a group, the Butch Gardens School of Art only had one member: Sandoval.

In the spirit of collectivity suggested by the "school of art," this exhibition includes works by other queer, Latinx, and Latin American artists who share similar graphic sensibilities, approaches to media, or thematic interests. The exhibition proposes an alternative model for the solo survey that incorporates unanticipated affinities and parallel histories across the Americas.

Artists in the exhibition include Teddy Sandoval, Yolanda Andrade, Félix Ángel, Ever Astudillo, Myrna Báez, Felipe Baeza, Álvaro Barrios, Sérgio Valle Duarte, Gronk, Ester Hernández, Hudinilson, Jr., Antonio Lopez and Juan Ramos, Marcos López and RES (with Liliana Maresca and Adriana Miranda), Marisol, María Martínez-Cañas, Agustín Martínez Castro, Marta Minujín, Troy Montes Michie, Adolfo Patiño, Claudio Perna, Moises Salazar Tlatenchi, Ana Segovia, Ginger Brooks Takahashi, Joey Terrill, Alex Vallauri, and Martin Wong.

Teddy Sandoval and the Butch Gardens School of Art is accompanied by a scholarly catalog co-published by Independent Curators International (ICI), Inventory Press, the Vincent Price Art Museum at East Los Angeles College, and the Williams College Museum of Art to be released in early 2024.