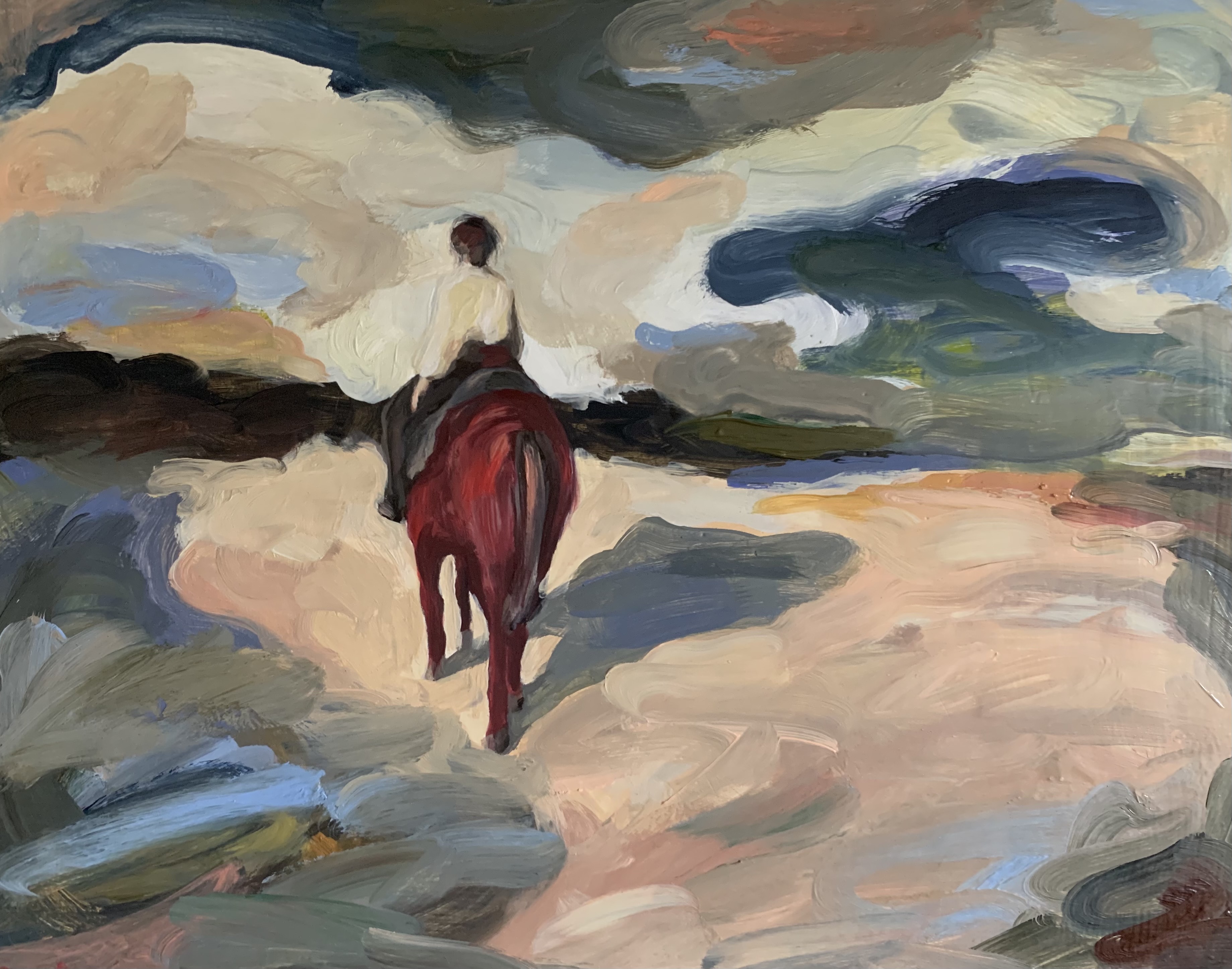 A COWBOY IN PARIS: Swan Scalabre [Online]
326 N Coast Highway
Oct 30, 12 AM - 11:55 PM — ends Dec 15, 2023
Swan Scalabre, known for her impeccable attention to detail and emotive storytelling, combines her intimate knowledge of the French landscape with the rugged charm of the American frontier. Through her masterful strokes and evocative use of color, Scalabre's artworks transport viewers into a mesmerizing realm where the pastoral tranquility of rural France seamlessly intertwines with the rugged allure of the Wild West.

Painting with oil on wood, her small-scale works invite the viewer to get close in order to properly view the intricate details and surface textures. Intimate in subject matter and size, Scalabre's paintings are placed in wooden shadow box frames that she affectionately calls "secret boxes."

Poetic and nostalgic, her work communicates a constant desire to escape reality and temporality while illustrating the common plights of women from classic movies, fairy tales, and their iconographies. Exuding femininity, memory, and at times pain, with each new composition Scalabre reveals another glimpse into her fantastical world that begs to be visited.