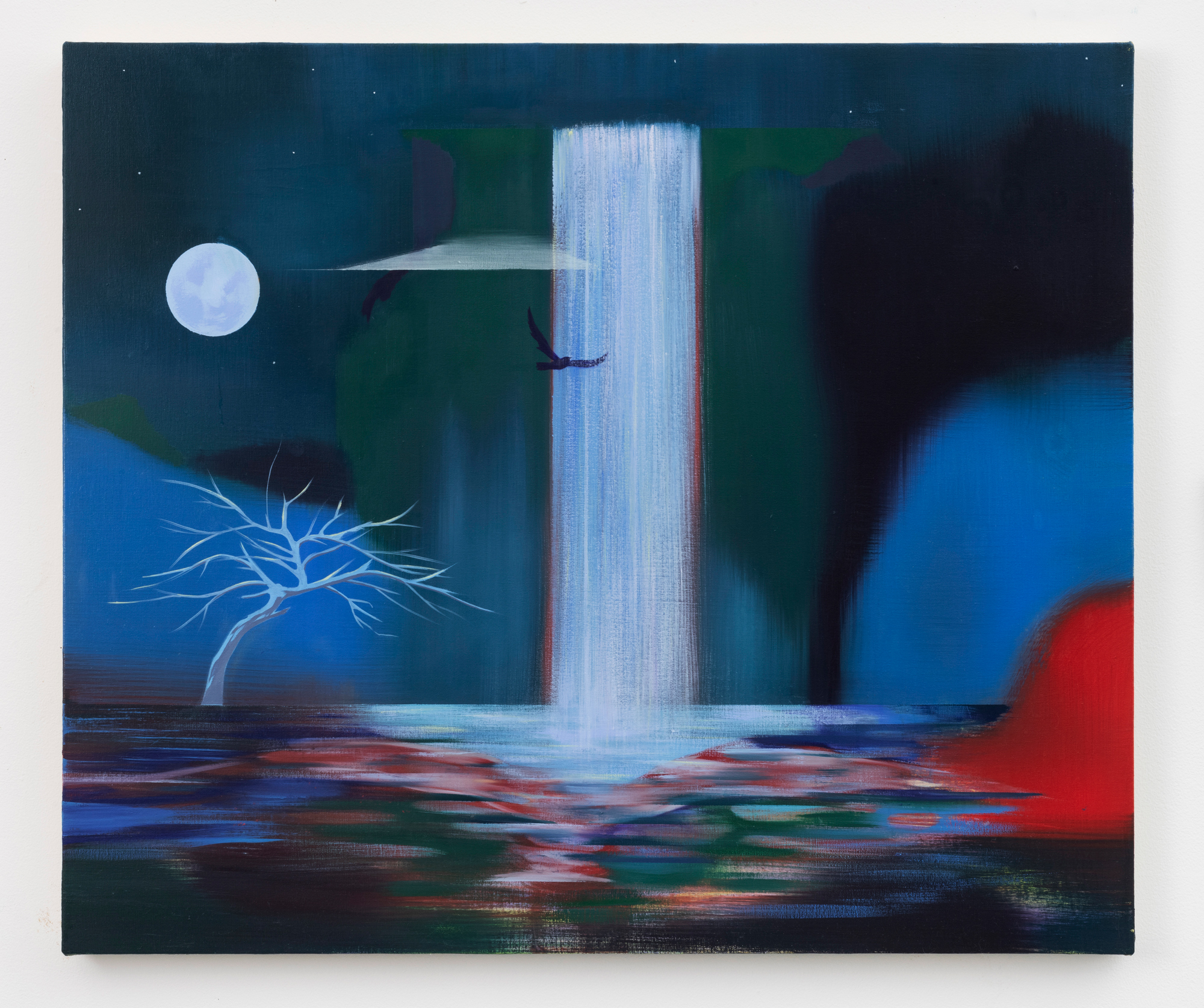 Annette Hur & Areum Yang: Bigger Portraits
355 N La Brea, Los Angeles, CA 90036
Oct 28, 5 PM - 7 PM — ends Dec 02, 2023
Long Story Short LA is pleased to present Bigger Portraits, Annette Hur and Areum Yang's duo exhibition and the first Los Angeles exhibition for both artists.

Through a reflective lens, Hur and Yang have found less straightforward and semi-figurative approaches for visualizing personal experiences that are inevitably related to the race and gender of first-generation immigrants. Their introspective journey to investigate their self-perception and sense of belonging led the paintings to complex yet open forms of depiction.

These paintings are intimate portrayals of Hur and Yang's own experiences, expanding from the murky unconscious to everyday reality. While each artist utilizes a distinct perspective and uniquely different mediums, brush strokes, speed, and layers from one another, their belief in the psychology of colors is unmistakably evident throughout all paintings. To the artists, colors are intuitive and emotional decision-making in every step of the painting. Exploring in and out of the traditional color symbolism, both artists are not limiting their palette and its articulation of emotional depth. The images expand from the murky unconscious to everyday reality, offering 'bigger' freedom of inner selves.

Annette Hur was born in South Korea and lives and works in Brooklyn. Her recent exhibitions include solo/group exhibitions at Hesse Flatow, Home Gallery, Ross + Kramer, Assembly Room, Wallach Gallery, Columbia University, Gavin Brown Enterprise, RegularNormal, Urban Zen, Times Square Space in New York; Phillips Auction Hong Kong(SongWon Art Center), Seoul & Hong Kong; Helen J Gallery, Los Angeles. Hur was a nominee for Rema Hor Mann Grant, a resident of BOLT Residency at Chicago Artists Coalition and she holds a BA from Ewha Women's University, a BFA from The School of the Art Institute of Chicago, and MFA from Columbia University.

Areum Yang (b. 1994) was born in Seoul, South Korea and lives and works in New York, NY. She studied at Hongik University, Seoul, South Korea (BFA 2017), CUNY Hunter College, New York, NY (MFA 2021) and Skowhegan School of Painting and Sculpture, Madison, ME (2022). She has recently had solo exhibitions at Derek Eller Gallery in New York and participated in a number of group exhibitions at F2T Gallery, Margot Samel, Analog Diary, Mamoth, Bradley Ertaskiran, Hauser & Wirth, KCC Gallery, Tenafly, NJ and 154 Stanton St. She was also recently awarded the Leeman-Boksenbaum Endowment Graduation Award (2022) and AHL T&W Foundation Contemporary Visual Art Awards (Silver, 2021).