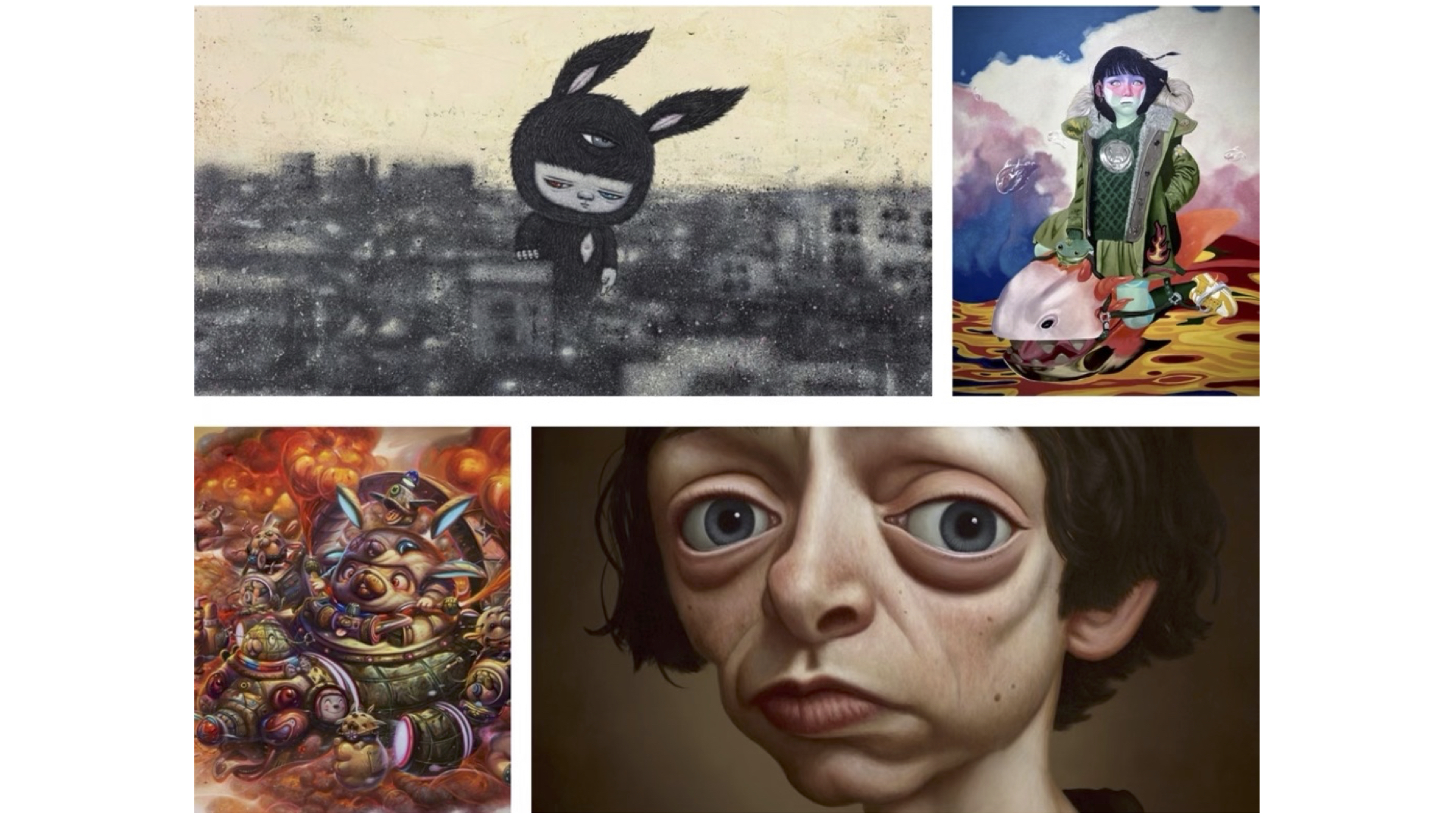 New Exhibitions • November 2023
4217 W. Jefferson Blvd. Los Angeles, CA 90016
Nov 04, 6 PM - 10 PM — ends Nov 25, 2023
Thinkspace Projects Presents New Exhibitions from Five Artists in November

Main Gallery | Alex Face | Fictional City
Gallery II | Dustin Myers | Perfectly Normal
Gallery III | Aof Smith | Vibration
Gallery IV | Anjastama Hp | Myths of Ganendra
Dog House Gallery | AngelOnce | Icons: Pop Are Reimagined

NOVEMBER 4 - NOVEMBER 25, 2023
Thinkspace Projects
4207 W. Jefferson Blvd. & 4217 W. Jefferson Blvd.
Los Angeles, CA 90016
T: 310.558.3375 | Tues. - Sat. Noon to 6PM
Thinkspaceprojects.com

Opening Reception
Saturday, November 4th, 6-10pm

Thinkspace Projects welcomes the New Contemporary Art community to their space this November.

Main Gallery: Alex Face's Fictional City. Thinkspace's sophomore show with the Thai artist, Fictional City follows successful solo exhibitions in Bangkok, Thailand and Rome, Italy.

Gallery II: Perfectly Normal from artist Dustin Myers, is an ode to the idiosyncratic qualities that make us unique, the beauty in imperfection that is often overlooked during the pursuit of perfection.

Gallery III: Aof Smith's Vibration, their sophomore solo exhibition with Thinkspace Projects. The Bangkok-based contemporary artist expresses his perception and imagination through the limitless possibilities of Pop-surrealism.

Gallery IV: Anjastama Hp's Myths of Ganendra, the debut U.S. solo exhibition from this Indonesian creative. Asking the question "how can a figure be created," Anjastama displays pieces of his culture, bringing details of Java – the artist's homeland – to his work. Inspired by wayang (puppet shadow).

Dog House: AngelOnce's, Icons: Pop are Reimagined is a vibrant and playful exploration of pop, culture icons, and the artist's character, Charlie the Angry Elephant.