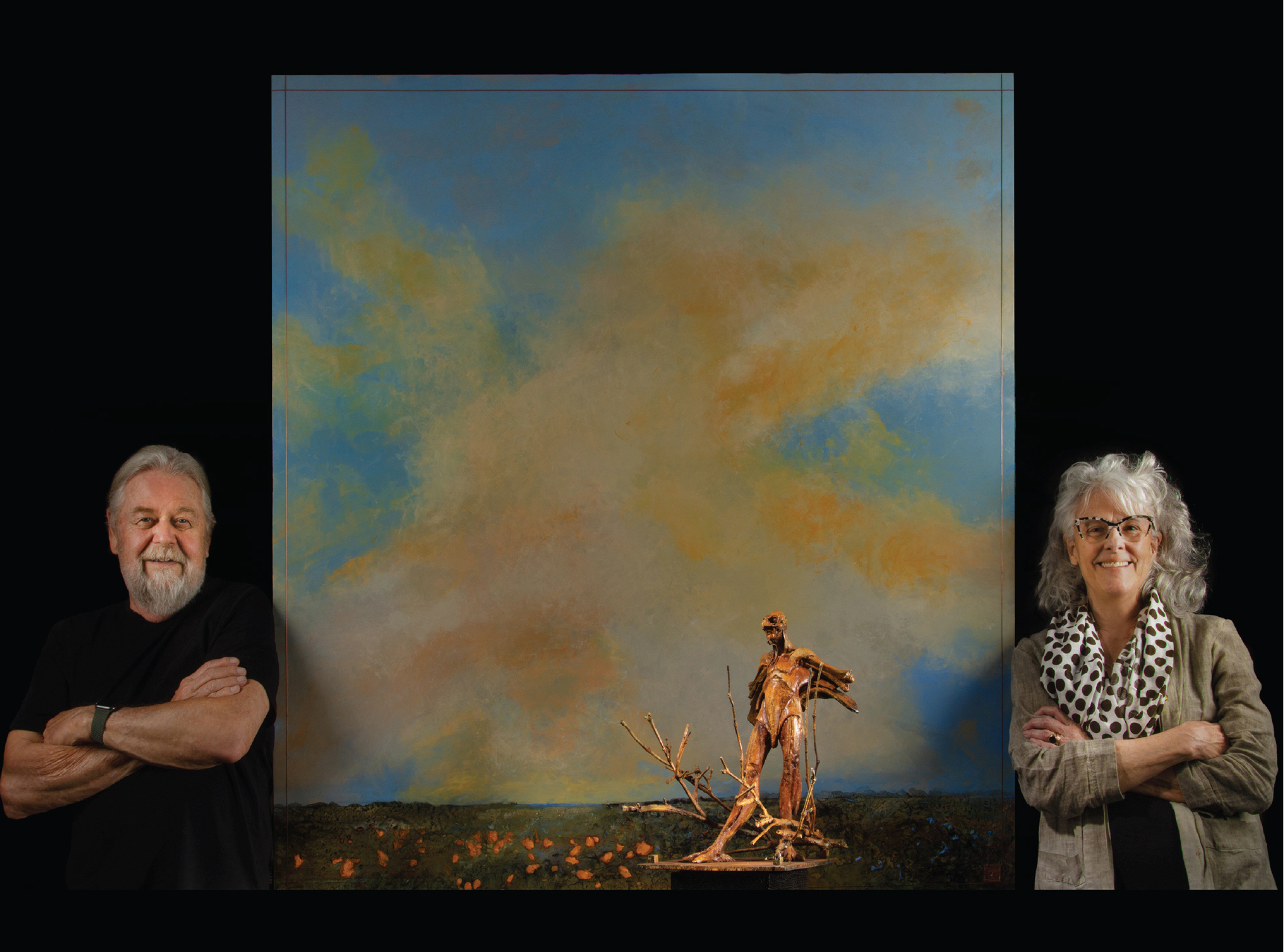 Stories in Pigment & Metal by Ted Gall and Wrona Gall
2525 Michigan Ave, Suite #A2, Santa Monica, CA 90404
Nov 11, 4 PM - 7 PM — ends Dec 04, 2023
bG Gallery proudly presents new bodies of work by master metal sculptor Ted Gall and the west coast debut of seasoned abstract painter Wrona Gall, entitled Stories in Pigment & Metal. This exhibition is curated by Sung-Hee Son and opens November 11th, 2023.

Ted's sculptures tend to work in ways that dreams do, presenting familiar images in unexpected combinations and contexts, leaving us to puzzle out what to make of them. He leads us to uncover masks behind masks and tableaux behind tableaux, drawing us down to deep places or bringing the depths almost into view, yet never presuming to tell us what we are seeing. As James Hillman has said, "everything within is able to be understood in a double sense, hermetically and metaphorically", this is to be said of Ted Gall's work too.

In Wrona Gall's west coast debut, the artist creates sweeping and compelling colorscapes with the ever shifting sky as her focus and muse. The universality of the sky provides her with an endless source of inspiration. After a forty-year career painting in an industrial loft in Chicago, Wrona relocated to Ojai, California in 2015 where the open horizon of Ojai's natural beauty expanded her vision from roof-top viewed swatches of blue to vast horizons that glow with emotional intensity.