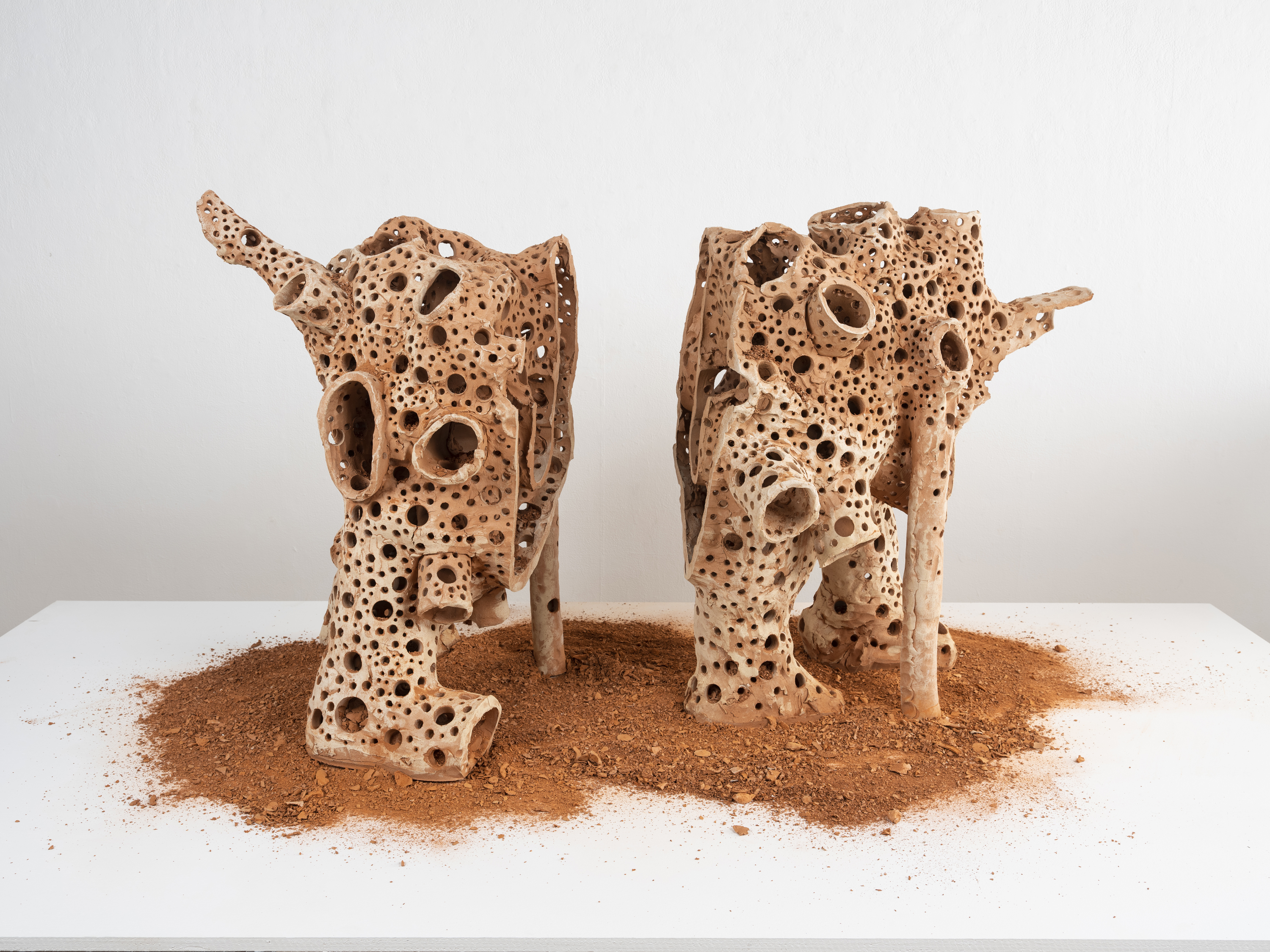 Tony Marsh: Fever Dream Duets
8260 Marmont Lane, Los Angeles CA 90069
Nov 16, 6 PM - 9 PM — ends Dec 21, 2023
albertz benda is pleased to announce Tony Marsh: Fever Dream Duets, an exhibition of
collaborative sculptural works that will be on view in Los Angeles from November 16 - December 21, 2023. Tony Marsh
has long invited artists to join faculty and students in the studios of California State University, Long Beach (CSULB),
to closely collaborate on intricate ceramic pieces. The Ceramic Art Department at CSULB is a dynamic art space that
allows artists to share in the creative process of working with clay, Marsh's long-standing relationship with the
program has led to the creation of a variety of "duets" between fourteen artists that were invited to work jointly with
Marsh. The mutigenerational range of artists traverse a spectrum of artistic identities, interests, and modes of practice
as they relate to the ceramic arts; the result is a riveting display of artistic perspectives.
The exhibition will feature collaborative works between Tony Marsh and Amy Bessone, Bryan Burk, Roger Herman,
Anna Sew Hoy, Akinsanya Kambon, Heidi Lau, Ramekon O'Arwisters, Mai-Thu Perret, Christopher Miles, Zizipho
Poswa, Jean Pierre Larocque, Jennifer Rochlin, Cauleen Smith, and Tam Van Tran.