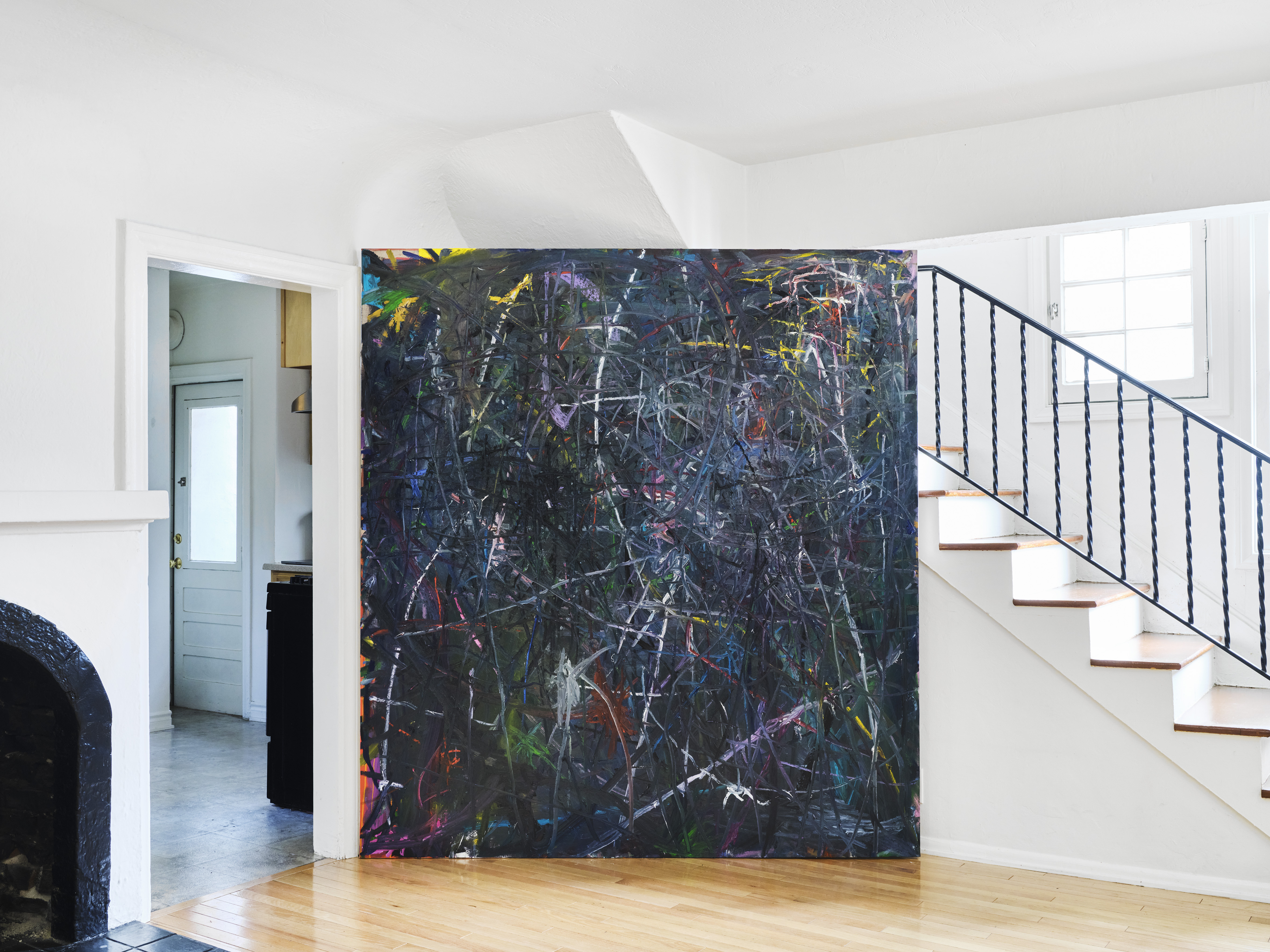 Jake Fagundo: There Before Time
2412 1/2 North Beachwood Drive, Los Angeles, CA, 90068
Oct 28, 3 PM - 7 PM — ends Dec 09, 2023
Imperial Gallery is jubilant to announce There Before Time, a solo exhibition by Jake Fagundo. Fagundo has bifurcated his painting practice in order to explore the competing dynamics of formal structure and improvisational spontaneity. In his abstract works, impulses are indulged through his generosity of paint, intuitive line work, and melange of color. Through compulsive gratification, the works uncover their own inner formal laws, arriving finally at a point of arrest. The resulting images are frenetic and rhizomatic visual storms. These abstractions ask the viewer to engage in an abstract looking, an experience which transcends the mere facts of the materials.

Fagundo's figurative practice utilizes the inverse strategy. Rendering found images with an ascetic fidelity, Fagundo unlocks unforeseen sites of potential expression. He pays respect to the images as something worthy of replicating while solidifying and integrating their novel lessons into his painterly lexicon. Fagundo this raises the quotidian circumstances of the subject matter to the level of aesthetic reflection. These works are imbued with a haunted aura, sediments of Fagundo's aesthetic processing.

There Before Time synchronizes form and formlessness, opposing tendencies which animate the creative impulse. Shown together as a dyad, these contrapuntal strategies invite contemplation of the underlying telos of artistic production: the means with which it propels itself and the nebulous contours of its ends.

Jake Fagundo (b. 1997) graduated with a BFA from the School of the Art Institute of Chicago in 2021. His work has been shown at Sulk, Chicago; Martha's Contemporary, Austin; Okay Gallery, Chicago; The Lodge, Los Angeles; and Make Room, Los Angeles. He curates the ongoing the "Nice Work" series at Sulk, Chicago. He lives and works in Los Angeles.