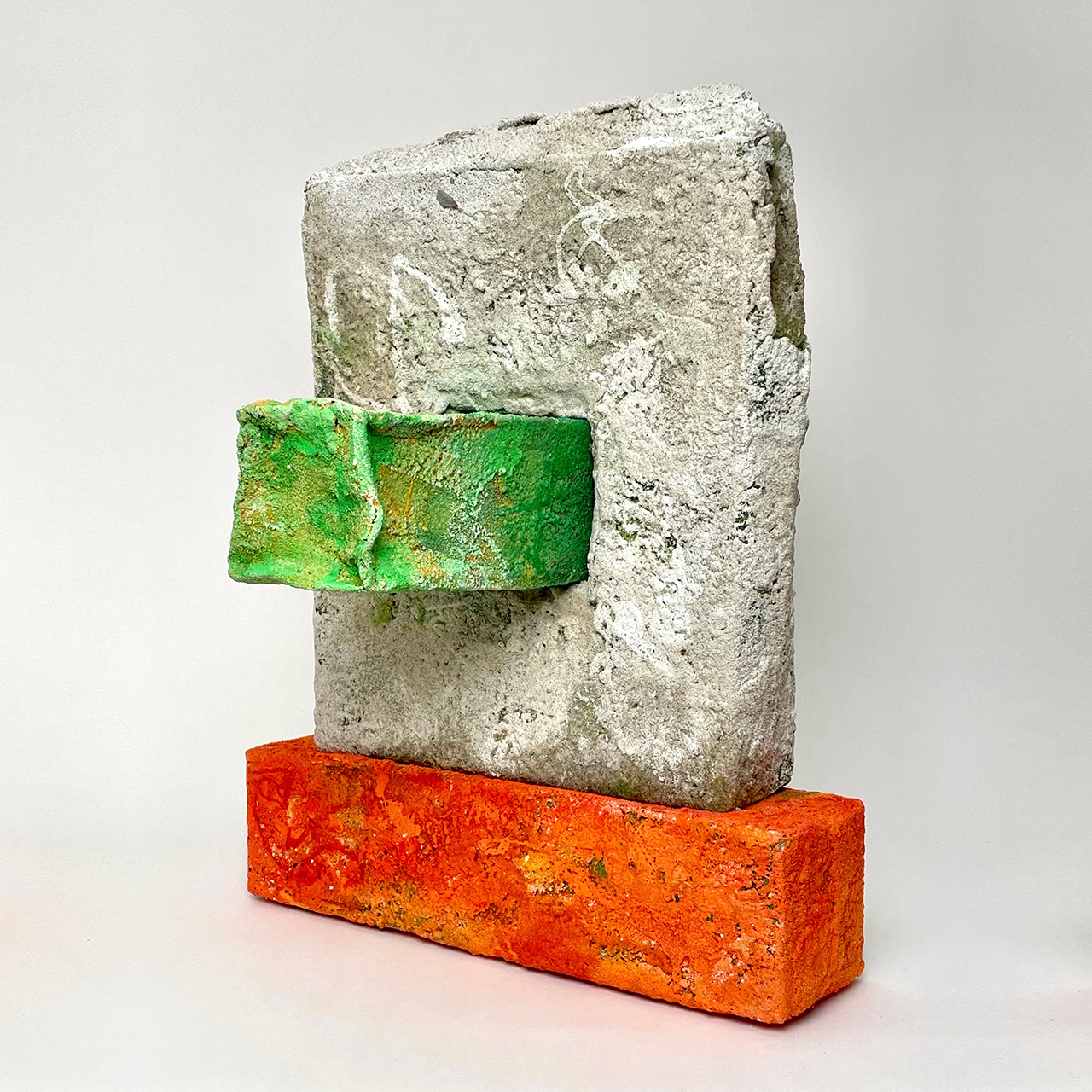 Touch with Your Eyes
338 S. Ave 16, Studio A4, Los Angeles, CA 90031
Nov 04, 5 PM - 9 PM — ends Dec 09, 2023
Artistic innovation knows no bounds, and "Touch with Your Eyes," a material-driven group exhibition, exemplifies this spirit. IDOLWILD is delighted to be featuring the visionary works of Jamia Weir, Mark Van Wagner, Susan Maddux, Charles Hickey, Richard Ankrom, Sofie Ramos and Jay Erker. This exhibition transcends conventional artistry by embracing a diverse range of materials and innovative processes. Through their creations, these artists redefine their mediums, showcasing how materials are not mere tools but vital collaborators in the artistic journey. The exhibit will run from November 4 through December 9 with the opening reception taking place Saturday, November 4, 2023 from 5:00-9:00 pm.

The exhibition's title, "Touch with Your Eyes," derives its inspiration from the age-old saying, "See with your eyes, not with your hands." It delves into the profound human desire to physically connect with objects of fascination, even when constraints prevent us from doing so. "Touch with Your Eyes" playfully explores the universal impulse to reach out and touch, despite the awareness of potential consequences.

This exhibition invites art enthusiasts and curious minds alike to embark on a sensory journey that challenges perceptions and reimagines the boundaries of artistic expression. The exhibit promises to be a captivating exploration of the tangible and intangible, a testament to the enduring power of art to provoke thought and inspire wonder.