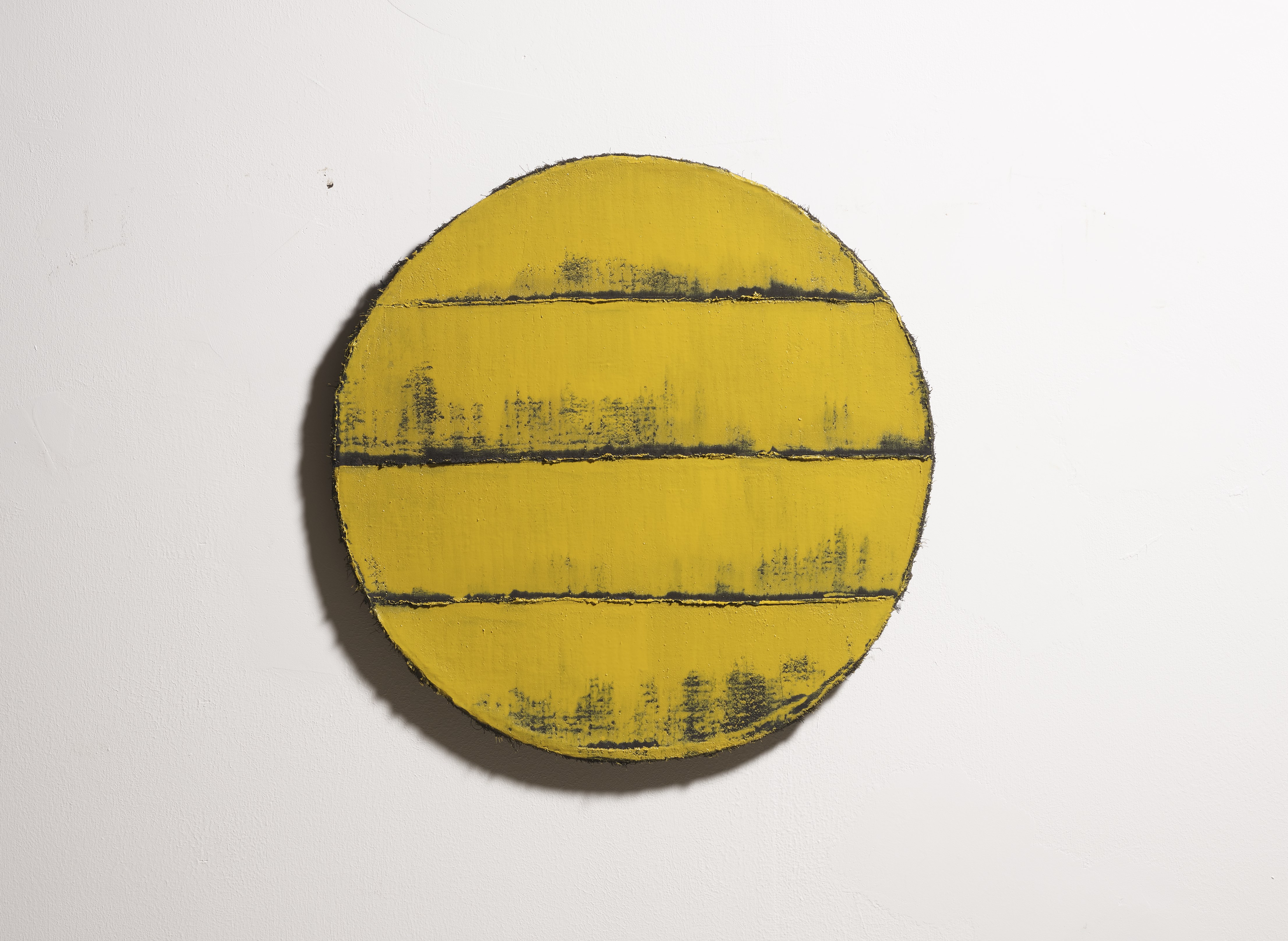 Huh Myoung Wook: Traces
1142 Seward St. Los Angeles, CA 90038
Nov 04, 6 PM - 8 PM — ends Dec 02, 2023
Gana Art LA is pleased to present TRACES, a solo exhibition by artist Huh Myoung Wook (b.1966), who continually works with his unique method of transferring traces of time in its entirety - to flat surfaces. TRACES will be his second solo show in the United States and feature his recent paintings and sculptures for this exhibition.
Huh's work has been displayed at major institutions such as the National Muse- um of Korea and Seoul Musem of Art (SeMA) and has been presented interna- tionally through solo exhibitions as the Itami City Museum of Art (Itami, Japan), Monet Gallery (Osaka, Japan), and Helen J Gallery (Los Angeles, US).

Huh's work connects traditional Korean Craft and Contemporary art by explor- ing the possibilities of ottchil, a traditional Korean lacquer, within his work. He interprets ottchil in a modern way to present artworks in various genres, cross- ing the boundaries between fine art and practical through painting, sculpture, and craftwork. He begins his process by mixing his choice of color based on his sentiments that day, then pouring the colorful pigment with ottchil, sourced from trees native to Korea. When ready, Huh then applies the ottchil to the surfaces of his works and allows them to dry, then repeats that daily for hours. He is thickening the color through this laborious process, allowing it to "mar- inate" and capturing time within it. Huh, with this method, perceives color to represent his life and self as he encounters emotions through them. Each day depicts a specific color that may deviate from the previous but stays true to himself. He adds a sense of depth to the plane of the surfaces as he utilizes color as a language to communicate with his audiences. In this experience, we witness a visual tactility in his work that provides a synesthetic quality as he continuously applies narratives to the surfaces of his work.

Furthermore, Huh's works, which are flat yet heavily overlayed, have become a three-dimensional form as the painting becomes a thin sculpture. Laquer's unique characteristic is that the color doesn't reveal itself immediately but through repeatedly overlaying the surface and drying over time. At the same time, Laquer is used as a medium for both paintings and sculptures. The artist states, "Ottchil, with its inherent temporality, is perfectly suited to the ultimate goal of my work, which is to stack up time and actions to capture the 'traces of time' on a flat surface."

Additionally, the work's actual color can only be produced in specific conditions with the proper temperature and maintained humidity. Because of this tedious system, Huh's work could take several months and even years to be completed as he records life into them. Specifically, his works that have a steel-plated base usually take about two to three months to produce in comparison to works on fabric, which would take significantly longer. This is because the nature of fabric tends to be worn down as Huh's process of performing the overlaying repeatedly to the point the cloth gets torn off, leaving traces, and Huh himself is recorded within the work. Huh also describes painting on fabric to be inter- esting as the fabric receives the layer of lacquer and emits the color, requiring a period of waiting to occur. As the artist states, "The entire process comprises the time the color is absorbed and settles and the waiting time until it reappears."

Time is embedded into his work, which has become a sculpture, leaving traces that will eventually wear out and vanish entirely. He continuously uses forma- tive actions by his habits of layering lacquer as his way of reflecting time.

Huh Myoung Wook's work ultimately grapples with the natural phenomenon of birth, existence, and extinction. He spends time reflecting on that phenomenon through his works as he believes it is essential for our lives. The labor-intensive actions of his works, the collection of objects, and his recording process are his way of "...reflecting on that 'time' that flows through all living things, and the resulting motivation behind my actions." Just as he states, we, the viewer, are invited to find time within his works and hope to reflect on how limited life can be and its meaning.