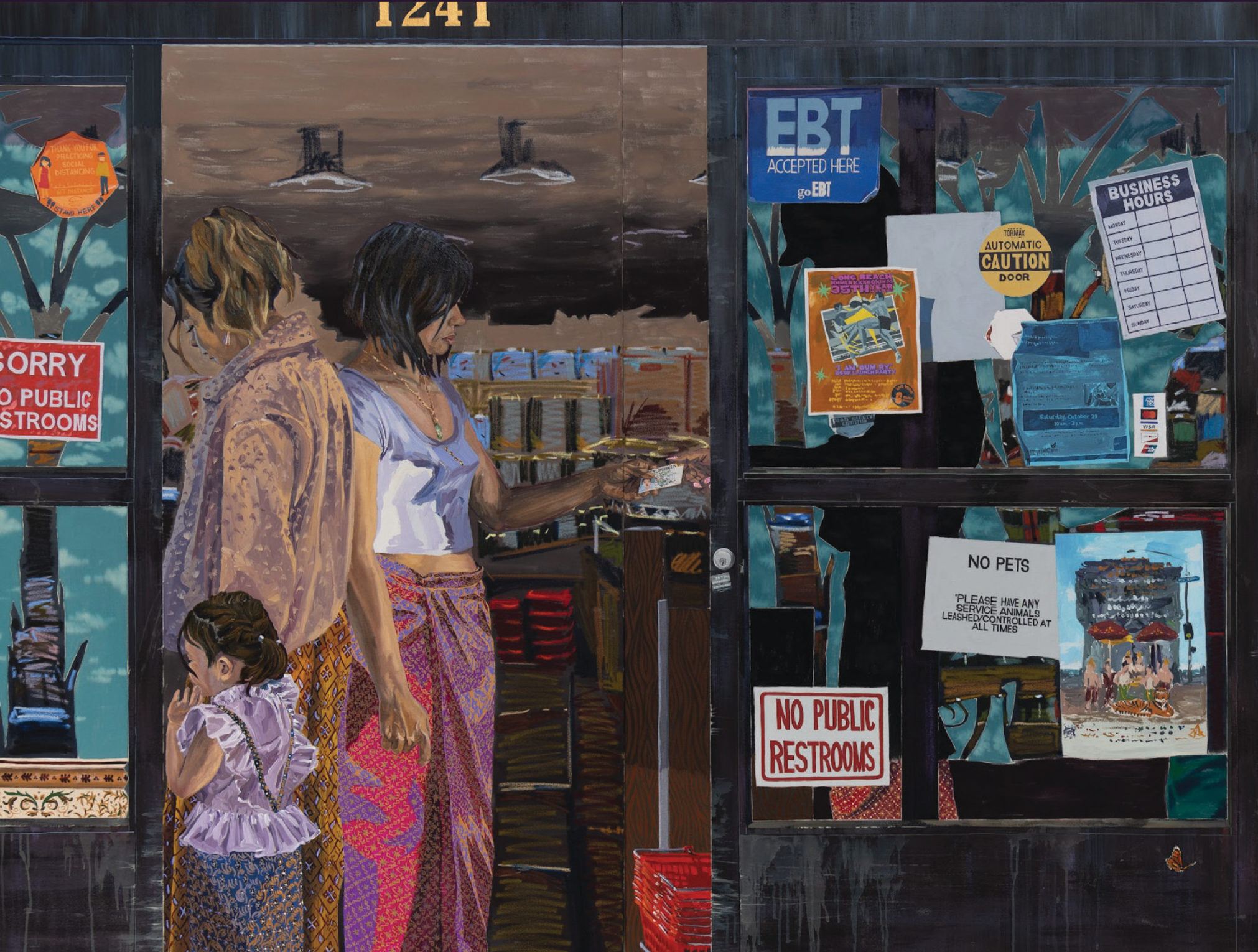 Tidawhitney Lek: Living Spaces
👀
2300 E Ocean Boulevard, Long Beach, CA, 90803
Nov 10, 7 PM - 9 PM — ends Feb 04, 2024
In a captivating extension of her critically acclaimed Household series, Long Beach resident and distinguished artist Tidawhitney Lek is honored to introduce her inaugural solo museum exhibition Living Spaces. This striking artistic journey boldly defies the boundaries of domesticity and leads us onto the vibrant sidewalks of life.

Lek's latest creation transcends not only the physical confines of walls but also the constraints of time, weaving together a vivid tapestry of family, culture, generational and personal history, drawing inspiration from her deep Long Beach roots. Living Spaces serves as a powerful testament to our shared experiences during life's transitional moments, where our individual narratives seamlessly connect with the broader human journey. Drawing inspiration from diverse landscapes and cultural contexts, Tidawhitney Lek masterfully craftsvisual "quilts" that seamlessly blend the intimate stories of 'the family' with the personal narrative of 'I,' bridging the gap between the spaces we inhabit and those we inherit.

Lek's work takes us on an emotive journey to salvage the fragile traces of memory, breathing life into forgotten histories while preserving the allure of bygone times. With unwavering dedication, she captures the very essence of Cambodia Town in Long Beach and the vibrant atmosphere of Anaheim Street, immortalizing the vivid sights, scents, and traditions that define this culturally rich neighborhood. With every brushstroke, Lek invites us into bustling local markets and serene moments of women congregating for picnics on lush, green grass, scenes that reflect the enduring spirit of togetherness and celebration.