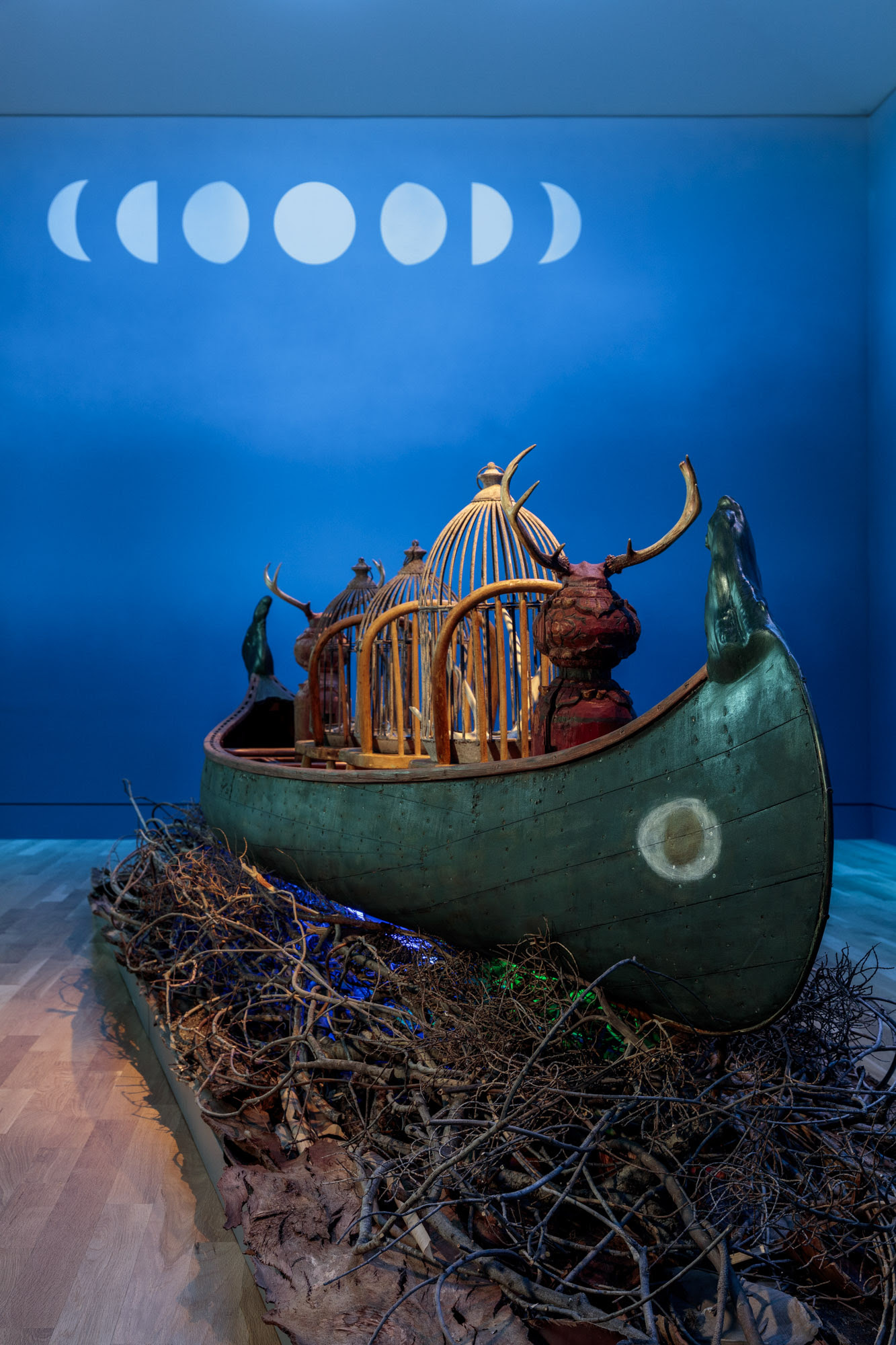 Betye Saar: Drifting Toward Twilight
👀
1151 Oxford Road, San Marino, CA 91108
Nov 11, 11 AM - 5 PM — ends Nov 30, 2025
Renowned American artist Betye Saar's large-scale work "Drifting Toward Twilight"—recently commissioned by The Huntington—is a site-specific installation that features a 17-foot-long vintage wooden canoe and found objects, including birdcages, antlers, and natural materials harvested by Saar from The Huntington's grounds.

The work is the centerpiece of the immersive exhibition, "Betye Saar: Drifting Toward Twilight". The commission is personal for Saar, who has fond memories of visiting The Huntington as a child and of the trees and landscape in her north Pasadena neighborhood. "When I was a child in the 1930s, I would come to The Huntington with my mother and aunt, who were avid gardeners. As I became an artist, I realized the importance, and the influence, of nature in my work—whether it's the moon and the stars, branches and rocks, or bones and shells," Saar said. "It is my desire that Drifting Toward Twilight brings the outside in, blending the gardens with the gallery and creating an immersive, contemplative experience for the viewer."

Drifting Toward Twilight also showcases Saar's major status as a pioneer of assemblage art and as part of the foundational generation of Black artists in Los Angeles.

"Betye Saar: Drifting Toward Twilight" transforms an entire room in the Scott Galleries into what the artist calls a "cocoon-like environment." The walls are painted in an oceanic blue gradient, featuring a poem by Saar and phases of the moon. Shifting lighting effects in the gallery emulate phases of daylight to twilight, evening to night, and night to dawn. Inside the canoe, Saar positions mysterious "passengers," including antlers in metal birdcages, children's chairs, and architectural elements—all drawn from the artist's ever-evolving collection of found objects. The space beneath the canoe is illuminated by a cool neon glow, highlighting plant material.