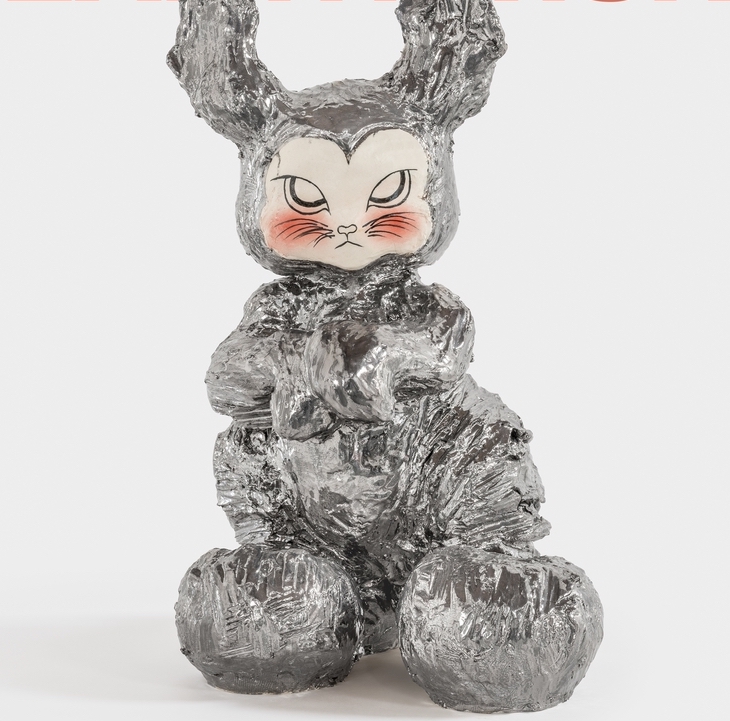 Diana Yesenia Alvarado: EARTH WISH
7000 Santa Monica Boulevard Los Angeles, CA 90038
Nov 18, 6 PM - 8 PM — ends Jan 13, 2024
Diana Yesenia Alvarado's EARTH WISH, marks the artist's first solo exhibition in Los Angeles. The presentation focuses on the symbiotic relationship between figures and vessels, both serving as carriers of narratives and cultural connections. EARTH WISH invites the audience to explore the shared energies and stories within the gallery through an immersive play between nature, space, and sculpture.

Based out of Los Angeles, Alvarado expanded her practice with a residency in Guadalajara, México at Cerámica Suro. Here the work evolved to a higher understanding of materials and process. Through the alchemy of earthen materials and heat, Alvarado's artistic expression marshals natural forces and the cultural histories of her roots in Los Angeles. The artist's clay vessels are not utilitarian objects but culturally encoded with stories, mythologies and archetypes.

There is a tension in the completed works that speaks to their conception – the sculptures were first tended to in Mexico where a more formal process focused on function was emphasized. After being transported to Los Angeles for completion a new form of handling the materials took over, one that allowed space for innovation and exploration.

While the work is inspired by the locations in which they're conceived, they are not bound by geography. The atemporal nature of the work is further emphasized by the energy of the carrier, rather than what the final form evolves into. The process is immersive of the body with hundreds of pounds of clay in motion at once. Muted colors are juxtaposed with elements of chrome. The materials used mirror Alvarado's exploration of space, alchemy, and the earth's essence. Taken together it is consequential ceramic art of its time and place.