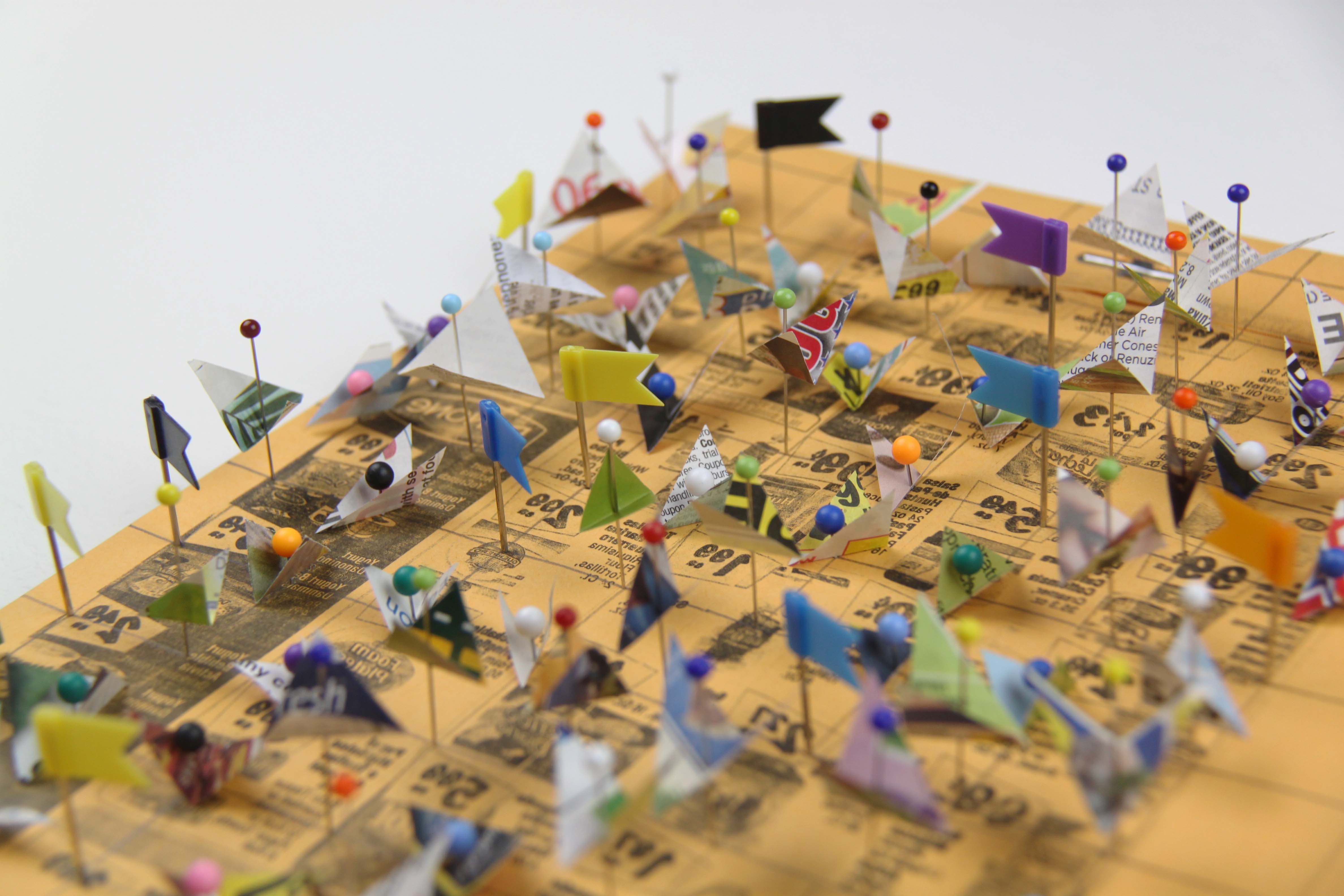 Abed Ragasa: For Good?
2230 W 6th St, Los Angeles, CA 90057
Feb 06, 6 PM - 9 PM — ends May 31, 2022
FOR GOOD represents the experiences of Filipino migrants upon moving to the United States. The exhibition is composed of twelve collages, made with traces of old documents and print advertising. Abed Ragasa employs the materiality of paper, in translating its fragility and significance to the migration experience. It is then amplified through accumulations of paper forms that are pinned and arranged over satellite maps and images of the familiar, resembling a flock of birds over a landscape.
This exhibition is ultimately an inquiry as to how one attempts to understand the vastness of the Filipino diaspora.
More info:
www.mataartgallery.org